Learn what Safe Work Method Statements (SWMS) are and how to use them. Plus, view our SWMS examples and templates to help you get started in ensuring safe practices in your workplace.
A well-written SWMS statement is one of the most important aspects of any safe working procedure. When starting or updating your organisation's safety protocol document, it can be tempting to just put something down on paper without thinking about what it should and must include. But this could end up putting people's lives in danger if they don't have proper training, so how do we determine whether our current method falls within regulations?
A Safe Work Method Statement (SWMS) is the best and most reliable way to ensure that your work is done safely and according to standard operating procedures.
Safe Work Method Statement
SWMS are required throughout Australia for high-risk construction work activities defined in the WHS Regulations. Safe Work Method Statements (SWMS) outline the high-risk construction work (HRCW) activities to be carried out on a job site and the control measures necessary to eliminate or minimise risks to workers' health and safety. A SWMS must be prepared before any high-risk work activity commences. It must be submitted to the principal contractor, kept up to date and amended whenever control measures are altered.
High Risk Construction Work
SWMS are required for the 18 high-risk construction work activities:
Risk of a person falling more than 2 metres
Work in or near an excavation deeper than 1.5m
Work around mobile plant
Structural alterations or repairs that need temporary support
Disturbance of asbestos
Work on telecommunication towers
Demolition of a load-bearing structure
Work in or near a confined space (no free flow of air)
Use of explosives (not including explosive power tools)
Work in or near pressurised gas mains or piping
Work on or near chemical, fuel or refrigerant lines
Work on or near energised electrical installations
Work in an area that may have a contaminated or flammable atmosphere
Tilt-up or pre-cast concrete elements
Adjacent to a road or other traffic/transport corridor
Work in areas with artificial extremes of temperatures
In or near water or liquid
Diving work
Any work that could harm the person carrying out the task or those nearby while undertaking high-risk construction work requires a SWMS. SWMS are not necessary for works identified as "work of a minor nature".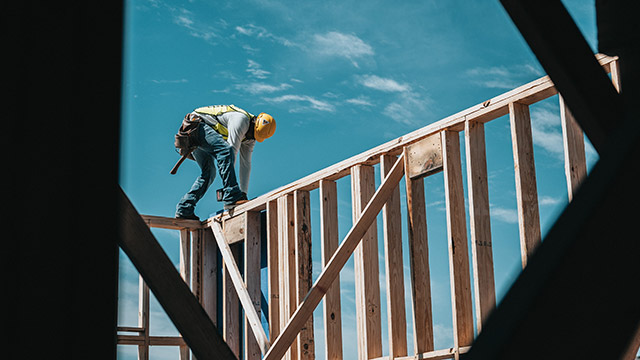 SWMS vs. JSAs
When it comes to workplace safety, there are many different things you need to consider. Two terms often used interchangeably are Safe Work Method Statements (SWMS) and Job Safety Analysis (JSA). Although they both relate to safety in the workplace, there are some critical differences between them. A SWMS is much more in-depth and detailed than other documents that focus on tasks or processes, such as job safety analyses and safe operating procedures.
According to the Department of Mines, Industry Regulation and Safety in WA, Job Safety Analysis (JSA) is 'a written procedure developed to review work steps and their associated hazards in order to put in place correct solutions to eliminate or minimise the risk of those hazards'. A JSA is a procedure that helps integrate accepted safety and health principles and practices into a particular task or job operation. In a JSA, each primary job step is to identify potential hazards and recommend the safest way to do the job. While a JSA is typically used to assess a single task or assignment, a SWMS focuses on entire work processes and activities.
Importance of a Work Method Statement SWMS
A Safe Work Method Statement is required because it provides a written account of the high-risk work activities that will be carried out, as well as the control measures that will be put in place to eliminate or minimise risks to workers' health and safety. A SWMS protects both employers and employees by:
Informing employees of potential risks and hazards before work begins
Providing a step-by-step guide on how to complete the job safely
Ensuring that the correct personal protective equipment (PPE) is being used;
reducing the potential for accidents, injuries, and near misses.
Who Prepares a SWMS?
There is a common misconception that only those carrying out the work on-site should prepare the Safe Work Method Statement. However, this is not the case. The person preparing the SWMS should do so with those who have management or control over the work to be carried out. In most cases, this will be the business owner, principal contractor, or project manager.
Sometimes, a client may request that the SWMS be prepared by their health and safety representative. In these cases, it's essential to ensure that the person preparing the SWMS understands the work to be carried out and the associated risks.
A builder can also consult with the principal contractor and any subcontractors to determine who can prepare an effective SWMS before beginning work on-site and which individual will maintain it throughout construction.
What's Included in a SWMS?
Information on what to include in a Safe Work Method Statement can be found on the Safe Work Australia website or on our page here. In summary, before beginning any high-risk construction work, a "person conducting a business or undertaking" (PCBU) or supplier must take all reasonable precautions. They must ensure that a written safety work method statement (SWMS) is prepared. A SWMS must contain:
A clear description of the work to be carried out
The high-risk construction work tasks involved in the job
An identification of the plant, equipment, and substances to be used
The potential risks associated with the work and how to control them
The names and contact details of the people who will be carrying out the work
The dates the SWMS was prepared
A SWMS should be reviewed and updated regularly, especially if there are changes to the work or how it's being carried out. It's the responsibility of management or those who control the work to ensure that the SWMS is reviewed and updated as needed.
SWMS Examples and Templates
It's essential for an effective and safe work method statement to be tailored specifically toward the task or site at hand. It assures workers, supervisors, and managers have optimised their approach in high-risk operations with specific situations in mind.
Countless high-risk work activities could potentially harm workers, which is why SWMS are essential. SafetyDocs by SafetyCulture offers Safe Work Method Statements tailored for industry-specific high-risk activities. Here are ten examples of high-risk work activities that require an SWMS:
1. Earthmoving
Earthmoving means any activity that involves the use of a powered mobile plant to excavate, move, or grade earth. It could include operating a bulldozer, backhoe, loader, or other excavating machinery. Many earthmoving construction projects involve working adjacent to roads and the operation of a powered mobile plant, which triggers the requirement for a SWMS to be used.
The SWMS outlines how workers will use machinery safely and consists of any precautions you must take. The dangers of earthmoving equipment include being struck by the machinery, caught between moving parts, or crushed by falling debris.
An Earthmoving Safe Work Method Statement will outline how workers will safely operate machinery for earthmoving work. Other tasks associated with earthmoving activities, such as slinging loads and working near powerlines may require additional Earthmoving SWMS Templates.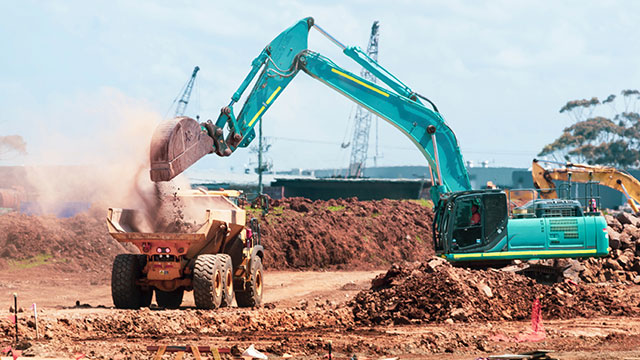 2. Height Access Equipment
Working at heights is one of construction workers' most dangerous activities. Falls from heights are the third and most common cause of death on construction projects. Safe Work Australia reports that 11% of people who died in construction accidents in 2020 were due to falls. When workers use height access equipment, such as scaffolding, cherry pickers, or scissor lifts, a SWMS should be in place.
A Height Access Equipment Safe Work Method Statement can keep workers safe and prevent fatalities caused by falling from heights.
3. Bricklaying
Bricklaying is a construction activity that involves laying bricks, blocks, or other masonry units to construct walls, foundations, or other structures. The dangers of bricklaying include being struck by falling bricks or other debris, being cut by sharp tools, or suffering back injuries from lifting heavy bricks. Bricklayers also commonly work at height and adjacent to mobile plant, which are well-known hazards.
A Bricklaying Safe Work Method Statement can help control hazards and manage workers' safety during block and bricklaying for construction projects.
4. Working in a Confined Space
Working in a confined space can present a number of dangers, both to the worker and to those who may need to rescue them. One of the most significant dangers is the potential for asphyxiation, as confined spaces often have poor ventilation. This can lead to a build-up of toxic fumes or a lack of oxygen, both of which can be fatal. In addition, confined spaces often have hazardous levels of dust or other particulates, which can irritate the lungs and cause respiratory problems.
It is important for workers to be aware of these dangers and take steps to protect themselves by using a suitable Confined Space Safe Work Method Statement.
5. Concrete Pool Construction
Building a concrete pool is a high-risk activity due to the heavy machinery and increase in the risk of falls during excavation work. Being hit by falling debris, getting entangled in between moving equipment, or getting electrocuted are all potential risks associated with constructing a concrete pool. Constructing a concrete pool in a safe condition requires the implementation of a SWMS.
A Concrete Pool Construction Safe Work Method Statement will ensure workers follow safe work practices when building a concrete pool. It covers the risks and preventative measures that should be taken while constructing in-ground concrete pool enclosures.
6. Demolition Work
Working in demolition can be extremely dangerous. Health and safety hazards abound, from exposure to asbestos and other harmful materials to the risk of being injured by falling debris. In addition, the loud noise and dust created by demolition work can pose a serious threat to workers' hearing and respiratory health.
As a result, workers must take proper precautions when working in this type of environment. Wearing the appropriate Personal Protective Equipment (PPE) is crucial, as is following all safety protocols listed in an appropriate Demolition Safe Work Method Statement.
7. Solar Panel Installation
Solar panel installation can be a dangerous job due to the risk of falls from heights and electrical shocks. In addition, workers may be exposed to hazardous materials when handling and installing solar panels. To reduce the risks, workers should receive training in safety procedures and use the proper safety equipment.
A Safe Work Method Statement outlines the safety steps, general hazards, and controls associated with the preparation and installation of solar panels on rooftops
Use a Solar Panel Installation SWMS to provide guidance to workers on safely carrying out their work.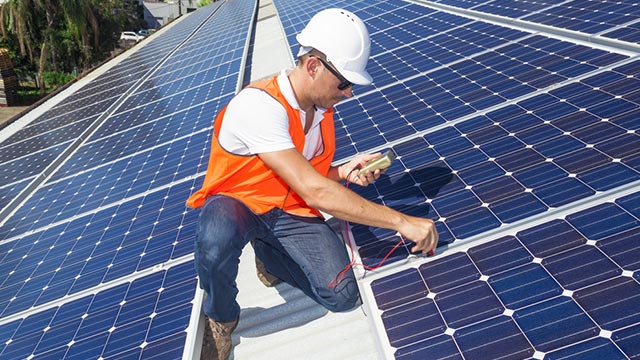 8. Painting and Decorating
One of the dangers of painting and decorating is exposure to harmful chemicals. Some of these chemicals can be absorbed through the skin, while others are inhaled. Either way, they can cause serious health problems. In addition, many commercial painting products contain volatile organic compounds (VOCs). These VOCs can contribute to air pollution and can be dangerous to people with respiratory conditions.
Painting preparation work also creates dust, which can be a health hazard if inhaled. Finally, there is the risk of injury from falls, ladders, and other equipment.
Having a Painting and Decorating SWMS in place is a good precaution to protect yourself and those around you.
9. Air Conditioning Service and Repairs
Installing and repairing an air conditioning system is a high-risk work activity. An AC unit's a complex electrical system with many components. If any of these components are not installed or repaired correctly, it could result in an electric shock, electrical fire, or explosion.
An Air Conditioning Service and Repairs Safe Work Method Statement should be used to inform workers how they will safely carry out work activities. It includes any precautions that need to be taken, such as working with hazardous manual tasks, using the correct tools and safety equipment, and following all manufacturers' instructions.
10. Working with Asbestos
Asbestos is a known human carcinogen, and exposure to asbestos fibres can cause a range of serious health problems, including lung cancer, mesothelioma, and asbestosis. As a result, working with asbestos can pose a serious health and safety risk. Anyone who is exposed to asbestos fibres is at risk of developing health problems, and the risk increases with the amount and duration of exposure.
Consequently, it is important to take precautions when working with asbestos, such as wearing appropriate personal protective equipment, ensuring that work areas are well-ventilated and having a comprehensive Working with Asbestos SWMS in place.
Ensure High-Risk Work Safety with SWMS
On any workplace site, there is an abundance of training and safety precautions that employers must take to avert potentially dangerous mishaps. These methods involve getting the appropriate training, equipping workers with proper safety gear, conducting frequent safety inspections, and having the relevant SWMS in place. It's critical to prevent site accidents because of the severity of the fatalities that might result from high-risk work activity.
SafetyDocs by SafetyCulture offers a collection of SWMS templates for multiple high-risk work activities. Our SWMS have been developed over the years, with input from industry safety professionals and regulators. We are Australia's most trusted provider of workplace health and safety documentation. We offer the following features:
Instant delivery of SWMS documents by Email
Integration with Microsoft Office Mobile App
Customisable templates where you can edit the document, add your logo, and delete details
Pay only once—no subscription is needed
Compliant with Australian and New Zealand's legislations
Downloadable free SWMS template that you can customise
Our catalogue has over 400 Safe Work Method Statements, so browse our range today to find the SWMS you need. View our SWMS here.
Check out popular SWMS templates:
---
Available for instant download and supplied in fully editable MS Word format for use in your business.
Please note that the above information is provided as a comment only and should not be relied on as professional, legal or financial advice.
Share This Article