There are many essential safety documents that every workplace should have in place. Using these documents helps to protect employees, prevent fatalities, and ensure a culture of safety in the workplace.
Safety in the Workplace
In 2020, Safe Work Australia estimated that a total of 194 workers were fatally injured while performing their duties. This marks a decrease from the previous year when the number of fatalities was nearly 400. Despite this progress, work-related fatalities remain a significant problem in Australia. According to Key WHS statistics for 2021, the vast majority of victims are male, and the most common cause of death is being struck by a moving object. Other leading causes of death include falls from height and exposure to hazardous substances. These findings underscore the need for improved safety measures in the workplace.
While these fatalities and injuries can't be eliminated, there are some simple and essential safety measures that, if adhered to, can help make workplaces much safer for everyone. The employer is responsible for providing employees with a safe and healthy workplace and ensuring that any risks are controlled. Safety is a top priority for every business, but it can be challenging to know where to start.
Creating a Safe Working Environment
Employers should have essential safety measures to help promote employee safety and control risks. By law, employers are required to assess the risks in their workplace and put controls in place to minimise them. Safety documentation is an essential part of this process.
The importance of safety documentation in the workplace can't be understated, and safety measures are at the top. From a company's policies to timesheets for employees who work on-site or off-site, proper records and a safety document keep everything in check so that you're able to manage your work efficiently, while also keeping your workers well being secure.
With essential safety features in place, you create:
A safe working environment
A culture of safety in the workplace
Reduced chance of employee injury or death
Fewer workers' compensation insurance claims
Reduced possibility of regulator actions and fine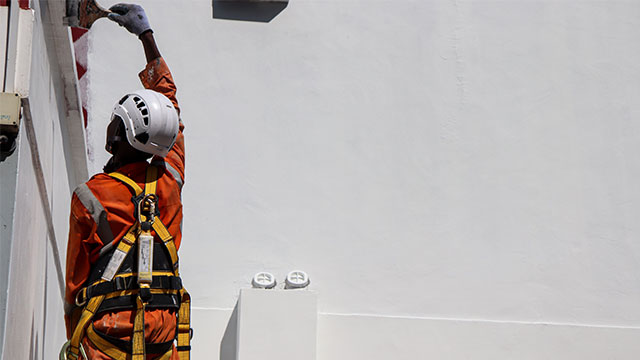 SafetyDocs Meets Your Safety Needs
SafetyDocs by SafetyCulture provides a library of safety documentation and essential safety measures that can be used for various high-risk occupational tasks. You can rely on us to meet your safety document requirements and help ensure that your workplace is always up to date with the latest compliance demands.
You may save time, money, and resources by streamlining your health and safety management with the help of our safety documents, which are rich with content and can be customised. We are a market leader in the online documentation for HSEQ (Health Safety Environment Quality). As such, we provide your organisation with essential safety documents designed to meet your company's or organisation's necessities!
15 Essential Safety Documents
There are many different types of safety documents, but some of the essential ones include:
#1 Safe Work Method Statement (SWMS)
A Safe Work Method Statement is a document designed to meet regulations and ensure correct procedures are followed during high-risk construction activities. SWMS are legally required for high-risk tasks that outline the potential risks and hazards of a task or job, as well as the control measures and safety equipment that will be put in place to eliminate or minimise those risks.
Safe Work Method Statements are a legal requirement for certain high-risk construction work activities and must be completed before work begins.
Browse some of the popular SWMS from SafetyDocs:
#2 Risk Assessment Forms
A Risk Assessment is a document that evaluates the risks associated with a particular task or activity. Risks are classified as either high, medium, or low. A Risk Assessment Form identifies and assesses the risks associated with a specific job or activity.
A risk assessment aims to identify workplace health and safety hazards. Risk assessors can use their findings from this document as part of an overall strategy for planning how best to respond should certain risks arise. In addition, a legal obligation in the applicable act requires every employer to have completed a risk assessment, so there's no confusion about what needs doing when it comes to informing employees about potential dangers.
Check out popular risk assessment forms by SafetyDocs: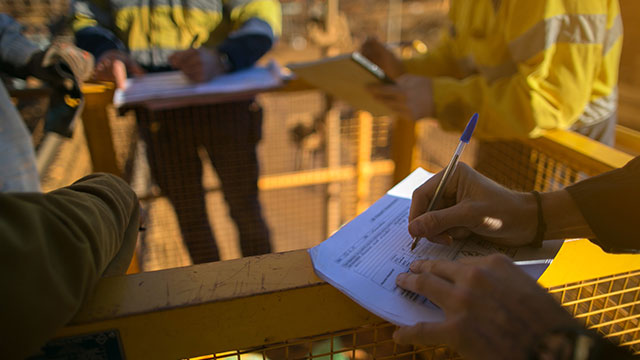 #3 Safety Management Manuals
Safety Management Systems provide a systematic approach to managing health and safety, including organisational structures, accountabilities, policies, and procedures. Management manuals are vital to an effective Safety Management System. It sets out the company's safety policies and procedures clearly and concisely. They should be tailored to the organisation's specific needs and regularly reviewed and updated.
It's essential to have an effective safety management system to create a safe working environment. This combines all the different elements in your workplace that need attention and ensures you provide everyone with protection. At the same time, they can detail safety equipment for entering for buildings or an area where there may be hazards.
Check out popular safety managements manuals by SafetyDocs:
#4 Job Safety Analysis (JSA)
JSA's are similar to Risk Assessments but focus on the risks associated with a specific job. A JSA aims to prevent injury and ill health by identifying the hazards associated with a job and implementing control measures to eliminate or reduce the risks.
JSAs can be used to assess both routine and non-routine tasks. They effectively communicate the risks and control measures associated with a specific job to employees. When carrying out a JSA, it's essential to involve employees in your inspection. This will ensure that they are aware of the hazards associated with their job and the control measures that need to be in place. It's also an excellent opportunity to get feedback from employees on how the job could be done more safely.
Check out JSEA (Job Safety & Environmental Analysis) Template by SafetyDocs.
#5 Workplace OHS/WHS Policies and Procedures
Workplace OHS/WHS policies and procedures are essential to any management system. Workplace health and safety (WH&S), also known as occupational health and safety (OH&S), is an area of public health that deals with identifying, assessing, and controlling risks to workers in the workplace. These health forms are essential to any WH&S system as they provide a framework for decision-making and action.
Boundaries, rules, and best practices specify acceptable behaviour, whereas procedures define a set of steps to be followed in OHS/WHS Policies & Procedures.
Browse popular policies and procedures by SafetyDocs:
#6 Safety Checklists
Safety checklists ensure that employees are adequately trained and aware of potential hazards in their work area. Some of the safety checklist items that should be reviewed with employees are:
Check specific risks in the work area
Review safe work practices for the task being performed
Ensure that proper Personal Protective Equipment (PPE) is available and being used
Review emergency procedures
Ensure that the work area is free of clutter and tripping hazards
Make sure that all electrical equipment is properly grounded
Inspect all hand tools and power tools for damage
Ensure that only authorised personnel are using the equipment
Check for non-compliance among workers
The safety checklist is not all-inclusive but should be used to ensure that employees are trained and aware of potential hazards in their work area. Check out essential safety checklists by SafetyDocs:
#7 Worker/Contractor Handbooks
Safety handbooks are an essential safety measure for any employee or contractor working on a construction site. It consists of safety guidelines, procedures, and policies to help keep everyone safe while working. They help workers and contractors understand the hazards, risks, permits, controls, and safety rules that apply to a site.
They also provide a way for workers to report any unsafe conditions or practices. They help ensure that you meet statutory obligations. Handbooks are typically specific to a company, but general construction safety handbooks are also available.
Here's a helpful safety handbook by SafetyDocs: Contractor Project Handbook.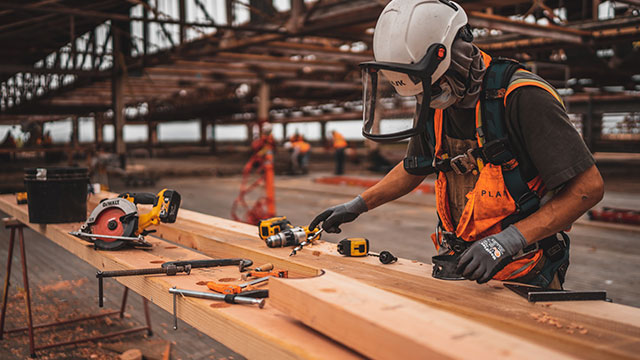 #8 Site-Specific Management Plans
A site-specific Safety Management Plan can clearly define your site's responsibilities, timelines, and milestones. It should also outline your safety philosophy, management structure, and lines of communication. Creating a site-specific Safety Management Plan is essential in developing a comprehensive safety program.
The management plan should be tailored to your organisation's and site's unique needs. It should address the potential hazards associated with your work and how you will manage them. It will ensure that you carry out your responsibilities on time and follow the correct procedures. It includes identifying high-risk activities such as working with asbestos, confined spaces, or chemicals.
Learn more about some essential Site-Specific Management Plans by SafetyDocs:
#9 Safe Operating Procedures
A Safe Operating Procedure (SOP), also commonly referred to as a Standard Operating Procedure/Safe Work Procedure (SWP), is a written set of specific instructions or steps that outline the safe sequence of tasks or activities to be carried out in a workplace, facility, or environment.
The purpose of an SOP is to ensure the safety and health of employees and other people in the workplace and protect equipment, materials, and the environment from potential contamination, damage, or other risks. Some activities that may require an SOP include handling hazardous materials, working with dangerous equipment, or performing tasks in a high-risk environment.
Check out popular Safe Operating Procedures (SOP) by SafetyDocs:
#10 Risk Registers
Every organisation faces different risks, so it's crucial to have a tool that can help you identify, track and manage them effectively. A risk register is just such a tool. It's a document that lists all the risks an organisation faces, their potential impact, and the likelihood of occurrence.
Examples of risks that might be recorded in a risk register include:
Health and safety risk (e.g., machinery, bullying, electrical)
Artificial disasters (e.g., fires, explosions, data breaches)
Financial risks (e.g., market volatility, interest rate changes)
Operational risks (e.g., process failures, IT system downtime)
Check out some popular risk registers from SafetyDocs:
#11 Emergency Response Plan
Emergency response plans provide clear instructions on how people within a building should react in the event of specific disasters. Fires, explosions, and earthquakes are all included as potential events that could happen at any time. So it's crucial to have an overview of your company's response during such an event.
These plans should be specific to the type of business and the physical layout of the building. For example, a plan for a manufacturing plant would be different from a plan for a retail store. The type of business will also affect the response plan. A plan for a daycare centre would be different from a plan for a construction site.
Check out some essential emergency response plan documents from SafetyDocs:
#12 Incident/Investigation Report
Issues or problems discovered during an incident or investigation should be documented in an incident/investigation report so that they can be addressed and corrected. This report is not meant to be a complete account of everything that happened but rather to provide a factual record that can be used to help understand what occurred and why.
If an incident/investigation report is not prepared, it can be challenging to determine what happened and why—leading to the same problems happening again.
Learn more about some helpful incident/investigation report forms from SafetyDocs:
#13 Toolbox Talk
A toolbox talk is a short safety meeting typically conducted at the beginning of a shift or work day. The purpose of these meetings is to discuss a specific safety topic, such as the proper use of personal protective equipment (PPE), and to ensure that everyone is on the same page.
Toolbox talk documents typically include a list of discussion points and a space for the leader to add their notes. These meetings should be documented so that there is a record of what was discussed.
View our Toolbox Talk Template.
#14 Near-Miss Reports
Near-miss incidents are events that occur with the potential to cause harm but do not ultimately result in an injury or damage. These can be identified by documenting any problems concerning workplace safety on a report and identifying why they came close enough for you to prevent them from happening through preventative measures being taken beforehand. Near miss reports are an essential safety measure.
Check out Near-Miss Report Register from SafetyDocs.
#15 Quality Management System (QMS)
A Quality Management System (QMS) is an organisation's process of managing and improving the quality of its products or services. This system can be used to develop and document procedures, set standards, and implement controls to help ensure that the organisation's products or services meet customer requirements.
The QMS should be designed to meet the organisation's and its customers' specific needs. It should also be regularly reviewed and updated to remain effective. View some Quality Management Systems from SafetyDocs:
Develop Essential Safety Measures in your Workplace with SafetyDocs
These are just a few essential safety measures or documents every workplace should have. Our documents are developed by safety experts and are designed to be readily accessible, easily understood, and implemented in any workplace. SafetyDocs is Australia's most trusted provider of workplace health and safety documentation. We offer the following features:
Instant delivery of documents via Email
Integration with Microsoft Office Mobile App
Customisable and editable templates
Pay only once—no subscription is needed
Compliant with Australian and New Zealand's legislations
Browse our catalogue of documents and use them as part of your essential safety measures today and get started on developing a safer workplace for everyone. To learn more about setting a comprehensive safety program for your workplace, connect with SafetyDocs today!
---
Available for instant download and supplied in fully editable MS Word format for use in your business.
Please note that the above information is provided as a comment only and should not be relied on as professional, legal or financial advice.
Share This Article