Feb 16th 2022
You asked for it, and we have delivered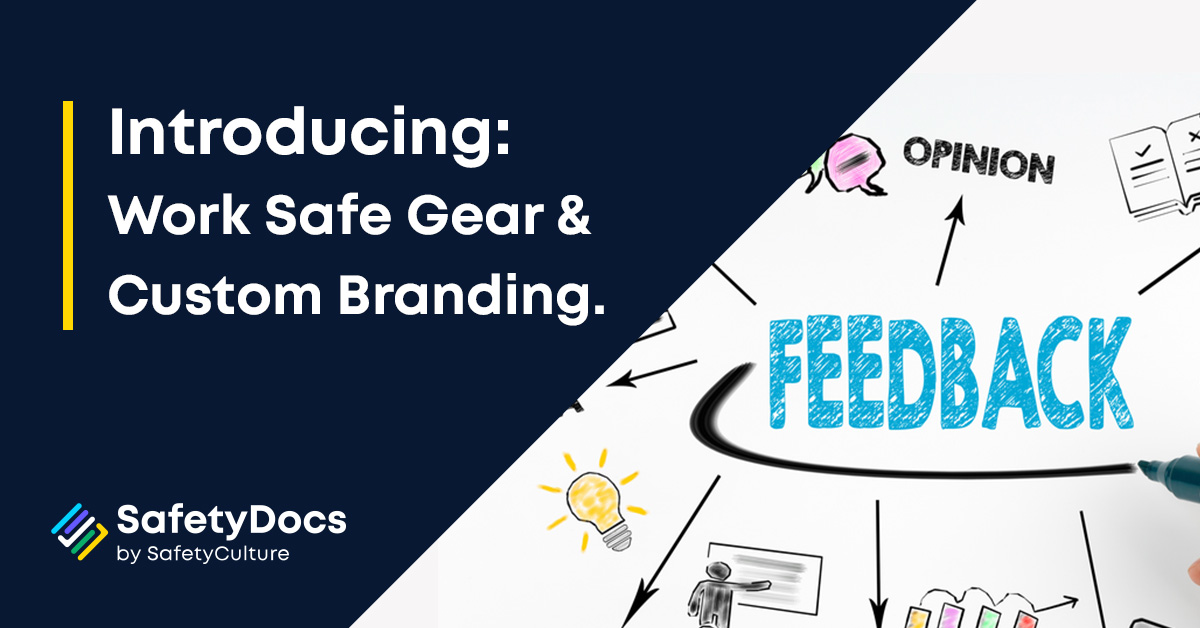 Living up to our promise to make your life easier
Last year we ran a survey to find out what additional products and services we could provide to make our customers lives easier.
Overwhelmingly, the top two responses were to provide Health and Safety equipment such as PPE, signage and other safety equipment and provide a service for automatic branding of our documents.
Well, we have risen to the challenge!!
At the start of February, we finished developing our in-house branding services that allow customers to brand all documents in their cart for a single fee of $9.95. The uptake so far has been fantastic.
The even bigger news is with our recent acquisition of the Australian-based company 'Work Safe Gear'. Two of the most trusted names in safety products have come together to form an even stronger force in the industry.
With over 25 years of combined experience and both companies sharing the same vision to keep workers safe, this synergy will provide even better products and services for our customers.

We'll keep you posted on new developments throughout the year. In the meantime, we would like to celebrate by welcoming new customers with a 10% discount on any orders. Simply use the coupon code WELCOME at checkout to receive your discount.
Or if you are looking for freebies, navigate to the free and clearance page and see what you can find!
Once again, welcome to 'Work Safe Gear'.

For those who regularly submit safety documentation for contract purposes, reference updates may be critical in acceptance of your documentation by a principal contractor.
SafetyDocs regularly monitors Australian & New Zealand Health Legislation & Codes of Practice to compile an easy to use reference list for you to use. This reference list is updated quarterly, with changes listed in every version.
Link to the Legislation and Codes of Practice Reference List here.
Share This Article