Having contractors on site can be a great way to ensure a project is completed on time and within budget. However, contractor management is an important task that requires compliance with WHS Health and Safety requirements. From construction sites to manufacturing plants, a principal contractor and their subcontractors must comply with these legislations. It's not just about efficiency, accuracy, and compliance; the contractors' safety is also at stake.
What Is A Contractor?
Contractors are professionals hired to complete particular tasks or projects. Rather than being directly employed by a client, contractors generally work independently and receive either a set fee or are paid hourly for the duration of their project. Sometimes these duties may require larger projects that necessitate outside help. This is when subcontractors typically provide added expertise or workforce as needed.
For example, an organisation is looking to build a new office space. Rather than employing in-house staff for the entire project, the company may hire a contractor to manage the construction process and oversee subcontractors specialising in electrical wiring or plumbing areas. Principal contractors may hire subcontractors to help manage the project.
What Is A Subcontractor?
Subcontractors are typically hired by contractors and assigned tasks, such as plumbing or electrical wiring, requiring specialised skills. They come in two forms: as an individual, an 'independent contractor' or a company, or a 'general contractor.'
Subcontractors typically have shared responsibilities within their businesses and may work on multiple projects simultaneously. However, it's important to remember that subcontractors need the same support and monitoring from the principal contractor as any other staff member.
If you're planning to hire a subcontractor for construction work, thoroughly understanding your contractual health and safety obligations is essential. You may be responsible for any substandard work the subcontractor produces. Therefore, ensuring the subcontractor is appropriately qualified and adequately equipped is paramount to the success of any project.
WHS Duties of Contractors
Contractors should take their WHS duties seriously to ensure the safety of everyone working on a project. WHS safety duties should apply to:
Persons conducting a business undertaking (PCBUs)
Principal contractors
Construction commissioners
Designers
High-risk workers
Manufacturers and suppliers
Safety officers and workers
These duty bearers are responsible for creating an environment that meets health and safety requirements set out by law. The Model Work Health and Safety Bill 2022 also defines a worker as someone who carries out work for a person conducting a business or undertaking (PCBU), such as a contractor or subcontractor, an employee of a contractor or sub-contractor, all the way down to an apprentice, work experience student or volunteer.
It is possible to be both a PCBU and a worker simultaneously if you are engaged to work for another PCBU. If this is the case, you'll have the duties of both a PCBU and a worker; and you cannot delegate your responsibilities to the other person conducting the business undertaking.
What is Contractor Management?
Let's look now at how you can manage contractors safely and legally.
Organisations use contractors to supplement their staff in completing specific projects or tasks. While contractors are a cost-effective and time-efficient option, the ongoing management of these contractors adds yet another layer of complexity to organisational operations. Companies must carefully manage contractual obligations to ensure they get the best end product while complying with contractor-relationship regulations. This is where contract management comes in.
Contractor management involves carefully structuring contracts and communicating with prospective contractors throughout the agreement. For example, it's essential to set expectations upfront while at the same time documenting any additional work requirements. In addition, the organisation should review all expenses regularly and check on milestones within contracted periods to ensure the timely delivery of services or products. Effective contractor management is an integral piece that allows organisations to operate more efficiently and effectively.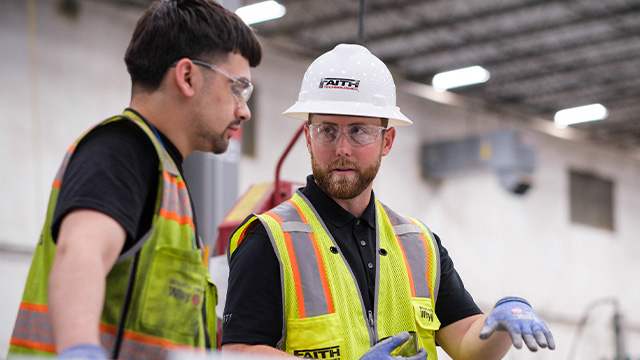 Steps to an Effective Contractor Management Process
How do you ensure your contractor management process is effective? Here are the steps you can take:
1. Understand the scope of work and legal obligations
Before you begin your search for contractors, it's essential to understand the scope of work and legal obligations associated with each role. Create a well-defined outline of the job position, size of work, and requirements. Consider relevant resources, equipment, procedures and permissions needed to complete the project. A clear understanding of job requirements helps you identify suitable contractors with the relevant experience and qualifications.
2. Start contractor procurement
After identifying potential contractors, reviewing their qualifications and background information is essential. Contractor procurement selects a contractor for a particular job. It requires understanding the scope of work while also investigating potential contractors' experience, qualifications, and prices. Once this data is complete, creating a shortlist of prospective vendors that best meet your needs is possible.
3. Contractor selection and negotiation
After several bids from potential contractors, compare their qualifications, cost estimates, and other factors in selecting a final contractor. Use this negotiation period to ask the right questions, ensure clarity on the job expectations and address any potential roadblocks. Ensure the contract is legally binding and covers all critical aspects of the job.
4. Prepare contractor agreement
The contractor agreement document outlines the rights, responsibilities, and obligations of the contractor and your organisation. This contract often includes payment terms, insurance requirements, work scope, and other commitments. Reviewing this document is essential, as any changes or amendments made after signing can be challenging to enforce.
5. Conduct contractor onboarding and training
Ensuring contractors know the company policies and site-specific requirements is crucial for a smooth and successful working relationship. An intensive induction process ensures that contractors know their obligations, hazards, health and other safety issues and company expectations. Additionally, training should be provided as applicable, covering anything from safety protocols to drug and alcohol testing.
6. Monitor contractor safety performance
Once the contractor is on site, monitor their performance against the plan and objectives per the contractual agreement. Provide your contractor's feedback during and post-project completion to ensure a successful outcome. Focusing on health and safety duties and quality assurance throughout the process helps identify problems early, minimising potential risks.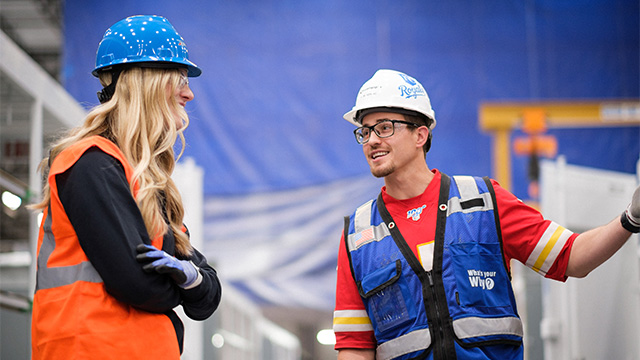 Tips For Managing Contractors Safely Onsite
Ensure that you are implementing the following for an effective contractor management process:
Regular communication and supervision: Establish regular communication between the contractor and yourself, with scheduled meetings to discuss progress updates. Regular upkeep of the work environment is vital to ensure workers follow safety protocols and guidelines.
Clear expectations and performance indicators: Set clear expectations for contractors regarding deliverables, timeline, and quality of work. Establishing performance indicators to evaluate the contractor's work would be best.
Establish a documented system with clear processes: Writing the process and workflow puts everyone on the same page, ensuring all parties understand their roles and responsibilities. This also helps avoid potential risks arising from miscommunication or misinterpretation of instructions.
Collaborative problem-solving and decision-making: Ensure a collaborative approach for contractor management. If issues arise, address them promptly through an open dialogue. This helps avoid misunderstandings and improves overall efficiency.
WHS documents and records: Having the proper documents and records is essential for contractor management. Ensure all documents are signed and updated, including contractor safety induction, insurance certificate, drug and alcohol testing results, licenses, or permits.
Complete Your Contractor Management With WHS Documentation
WHS documentation records a workplace's safety policies, procedures, standards, processes, and other information forms to protect workers' health and well-being. A comprehensive WHS policy can help reduce workplace accidents and incidents while ensuring compliance with the latest laws and regulations. Moreover, it can provide your organisation with the following:
Clear communication of company health and safety policies
When contractors enter a workplace, it's important to understand the safety policies. WHS documentation provides the opportunity to communicate essential safety procedures and protocols to all onsite contractors.
Improved contractor onboarding to ensure WHS compliance
Onboarding contractors can be tricky, as it involves understanding the contractor's expectations and ensuring they adhere to the established health and safety obligations and standards. WHS documentation provides clear guidance on WHS compliance and sets out contractor obligations regarding health and safety within an organisation.
Standardised processes for managing health and safety risks throughout the project life-cycle
WHS documentation includes processes for managing risks throughout the project life-cycle, from pre-project planning to post-project review. It also allows for a standardised risk register, which you can use to identify potential risks and develop strategies to mitigate them.
Accessible reference material when responding to workplace incidents or hazards
Accidents, incidents, and workplace hazards can occur without warning. A WHS document provides accessible reference material for responding to these situations quickly and efficiently. It provides contractors with access to information that they can use to see safety incidents, investigate the cause of the incident and respond appropriately. Additionally, having documents and records to reference in a dispute is invaluable.
Culture of safety awareness and accountability
Your workplace culture is a reflection of your attitudes and behaviours towards safety. WHS documentation promotes a culture of safety, encouraging awareness, collaboration and accountability among contractors. It sets out clear expectations for safety obligations and ensures reporting systems are in place if contractors do not adhere to safety protocols.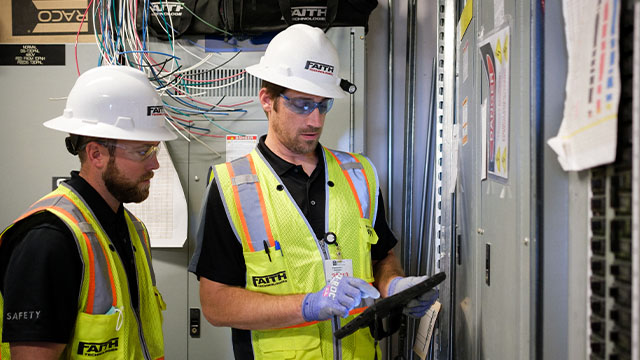 Take Safety To The Next Level With SafetyDocs
Every project and workplace is unique. Organisations must use a safety management system and documentation tailored to the needs of every project. When you get the services of a contractor, you want to be sure that they understand the safety protocols you are setting in place, and we can help with this.
SafetyDocs by SafetyCulture is Australia's most trusted provider of comprehensive contractor safety management documents and resources to help organisations manage their contractors safely onsite. Our range of WHS documents provides clear instructions on safety regulations. It makes it easy for contractors to be aware of the risks and adhere to established workplace standards.
We list WHS documentation for both principal and subcontractors to help you in your contractor management journey.
WHS documentation for contractors
Safe work method statements (SWMS): Our SWMS documents provide step-by-step instructions to safely perform various activities and tasks. You can use an SWMS to identify the potential risks and hazards associated with a job and any control measures they need to implement. For example, a principal contractor may provide an SWMS to a subcontractor, detailing the safety requirements for a specific task.
Here are some of our SWMS value packs you can use:
Safety Management Plans: Management Plans are comprehensive documents that outline an organisation's safety procedures and protocols. Our documents include information on the safety policies, standards, and processes, as well as the roles and responsibilities of personnel.
You can use our safety management plans to ensure that all contractors know and adhere to the safety protocols. Here are examples:
Induction and Training Records: The induction of contractors should include safety training and instruction. Depending on the type of work, the contractor may need specialised training in WHS regulations and procedures. Training records need to be kept by the contractor and audited regularly.
These documents can help with this process:
Incident and Injury Reports: The contractor should file a report if an incident or injury occurs onsite. This report should be filed with the principal contractor and include details of the incident, including who was involved, what happened and any witnesses.
Check out our incident and injury reports here:
Personal Protective Equipment (PPE) Records: PPE is an essential element of work health and safety while onsite and needs to be maintained. Contractors must wear appropriate PPE when working, and records of PPE inspections you need to keep.
Use our PPE register and inspection form to keep track of all the necessary safety equipment:
Risk assessments and hazard identification reports: Risk assessments and hazard identification reports enable contractors to identify potential risks and hazards onsite. These documents should be used with SWMS, PPE and other safety documents to ensure compliance with WHS regulations.
Get started here:
Equipment maintenance records: Every piece of equipment used on site must be regularly checked and maintained. Contractors should keep records of all maintenance activities, including the date, time, maintenance type, and replaced parts.
Our equipment maintenance documents can help:
Work permits and licenses: Depending on the type of work and location, contractors may need valid work permits or licenses to work onsite. The relevant documents should be provided to the principal contractor and kept on record.
Check out our documents:
Contact Us Today
Contractors can work safely onsite with minimal risk by utilising the above documents and adhering to WHS regulations. Principal contractors and subcontractors must communicate well, document all safety procedures, and comply with WHS regulations.
Contact us today if you want us to help you develop a comprehensive WHS documentation plan for your projects.
SafetyDocs is here to help you set up and maintain a safe workplace. Our website displays a variety of resources that make it easier than ever to ensure your working environment is secure. Our professionally crafted documents can be accessed online, and our friendly staff are available to answer any queries you may have. Make sure your business runs safely from the start, and contact us today.
---
Our team of experts is dedicated to providing accurate and informative content. Craig Cruickshank, our senior HSEQ advisor at SafetyDocs by SafetyCulture has reviewed this blog post to ensure the highest level of quality.
Learn more about Craig's work on LinkedIn for more industry insights.
---
Available for instant download and supplied in fully editable MS Word format for use in your business.
Please note that the above information is provided as a comment only and should not be relied on as professional, legal or financial advice.
Share This Article