Comparing Farming to other Industries
Living and working on a farm might sound less dangerous than working in a mine or on a construction site, yet this sector remains one of the most dangerous work environments in the country, according to Safe Work Australia data.
Farmers and farm managers are second only to road and rail drivers for fatalities rates per 100,000 workers according to a 5-year average rate (2015-2019) study by Safe Work Australia. It also identified that Agriculture, forestry & fishing industries had the highest rate of fatalities of all industries for this period at over five times the national average.
The agriculture industry was one of seven industry groups identified as a national priority in the Australia Work Health and Safety Strategy 2012-22. Still, as 2022 draws close, the number of fatalities remains high, with devastating impacts on families and communities.
Farm Hazards are Diverse!
Farmers not only need to understand the risks associated with their farming practice but are often called upon to be business people, crop and animal specialists, mechanics, construction workers, transport operators, environmental managers and more!
A farm is also often home and workplace for farm families, which presents another set of challenges for keeping children safe and ensuring working parents and siblings make it home safely each night.
Unlike many industries where day-in, day-out, the tasks are much the same; on a farm, every day can be very different. From managing livestock, working in a packing shed, driving trucks operating machinery, working in a silo, working at heights servicing a windmill or firing a gun.
Let's look at the variety of risks a farmer must contend with to appreciate some of the workplace health and safety concerns they face.
Children and Agricultural Accidents
A farm is not simply a workplace but often home to children that are seriously injured on farms and rural properties every year. Younger children are at greater risk, with two-thirds of child fatalities on farms under five years old. The movement of machinery, dams, chemicals and livestock are just some of the hazards that are especially dangerous for children.
There are several ways to help keep children safe on farms:
Keep children supervised at all times
Make sure they're aware of the dangers around them
Teach them how to stay safe around machinery, livestock and chemicals
Ensure that farm buildings and vehicles are properly fenced off or locked away.
Asbestos Exposure
Most farms will have some asbestos-containing materials (ACMs), e.g. compressed asbestos-cement roof sheets or cladding. As farmers are resourceful lot, they carry out a lot of building work themselves. Exposure risks can be high if asbestos-containing materials are not managed correctly.
There are a few things that farmers can do to protect themselves from asbestos exposure. First, it is important to be aware of the presence of asbestos on the farm. If you suspect that there may be asbestos on your property, you should contact a qualified professional to have the area tested.
If asbestos is found on the farm, it is important to take steps to minimise exposure. This may include wearing personal protective equipment when working in areas where asbestos is present and ensuring that buildings and other structures on the farm are in good repair and not likely to release asbestos fibres into the air.
An asbestos management plan will help manage the risk of asbestos on your farm
ACMs can be found in a number of places on farms, such as:
Roofing sheets and cladding
Insulation around pipes and boilers
Around wood-burning stoves
In some older agricultural buildings.
Hazardous Chemical Management
Agrichemicals such as herbicides, insecticides, pesticides, veterinary chemicals and fuels are used commonly found on farms. Exposure to hazardous chemicals can lead to multiple health problems and cause serious environmental harm if used incorrectly or accidentally spilled.
When using agrichemicals, always:
Read the label and Material Safety Data Sheet (MSDS) before use
Follow the directions for use
Use the least toxic chemicals that will get the job done
Avoid spraying on windy days
Wear appropriate personal protective equipment (PPE), including gloves, goggles and a respirator.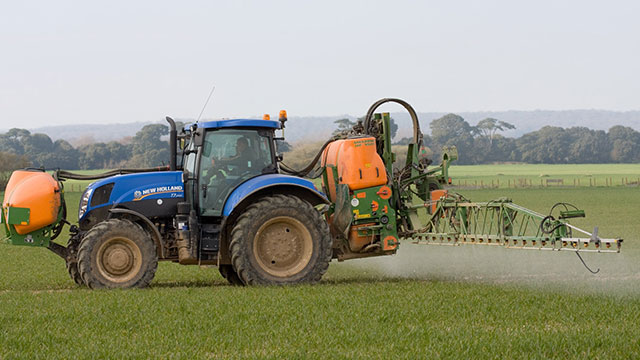 Extreme Weather Conditions
Due to the huge size of the country, Australia has several climatic zones. The northern section of Australia has a more tropical climate and can be very hot and humid. Central Australia can be very hot and dry, while areas in the south, especially high country, can be below freezing.
Australia also has the highest incidence of skin cancer globally - more than 380,000 people are treated for the disease every year. Farmers are particularly at risk of skin cancer due to the time they spend outdoors, exposed to the sun's harmful UV rays.
There are some simple steps farmers can take to protect themselves from the sun and reduce their risk of skin cancer:
Wear protective clothing, including a wide-brimmed hat, long-sleeved shirt and long pants
Use sunscreen with an SPF of 30 or higher, and reapply it every two hours
Take regular breaks in the shade
Avoid being outdoors during the middle of the day, when the sun's UV rays are at their strongest.
Fall Hazards
Farming work often involves working in areas where falls may be possible. Many falls happen while farm structures are being constructed or repaired. These tasks typically involve working at height and require temporary access, such as ladders, scaffolds, or other working platforms. Falls account for almost 10% of fatalities on farms.
Here are some simple tips to avoid falls on farms:
Use proper footwear. Wear shoes or boots with good traction to help prevent slips and falls
Be aware of your surroundings. Look out for potential hazards like slippery surfaces, loose boards, or uneven ground
Use caution when working at heights. When climbing a ladder or roof, take your time and use extra caution. Wear a safety harness if possible
Keep your workspace clean and organised. A cluttered workspace can increase the risk of falls
Have a plan in place. If you are working alone, make sure someone knows where you are and what you're doing. In the event of an emergency, they will know how to find you.
Hazardous Manual Tasks
Farming is a physical occupation; workers can injure themselves by moving equipment or produce, lifting heavy loads or handling stock.
Injuries can easily happen when lifting, pushing, pulling, carrying, lowering, holding heavy items or restraining animals and can cause:
Serious back injuries
Musculoskeletal disorders
Acute injuries, like muscle or tendon sprains and strains.
There are a number of ways to prevent these injuries from happening:
Use appropriate equipment when lifting, such as a trolley, dolly or sack truck
Use hoists or other mechanical aids to move heavy loads
Ask for help when lifting or moving heavy loads
Use machinery to move hay bales, feed bags or other heavy items
Take regular breaks and pace yourself when working long hours
Wear comfortable, supportive footwear
Use good technique when lifting – lift with your legs, not your back.
Firearm Use on Farms
Firearms are used on many farms to destroy sick or unwanted stock control and vermin and feral animal control. They are an essential tool for farm management but extremely dangerous if handled incorrectly. Farmers need to take extra care when handling firearms and always adhere to the following safety rules.
Here are some basic firearm safety rules for farms:
Always treat firearms as if they are loaded
Never point a firearm at anything you don't intend to shoot
Keep your finger off the trigger until you are ready to fire
Be sure of your target and what is beyond it
Never shoot at a flat, hard surface or water - bullets can ricochet.
Electrical Hazards
Many risks come with utility power poles and lines located around farmers' property. As farm machinery becomes larger and more efficient, so the risk of wire strikes and contact with poles increases. As most farms that handle grain have at least one grain-auger, workers handling this equipment are also exposed to the risk of electric shock.
Electrical risks also come from undertaking unqualified electrical maintenance or repairs, such as attempting electrical repairs on submersible pumps or using electrical equipment in damp environments.
Basic electrical safety tips:
Keep children and animals away from power poles and lines. Children are naturally curious and may not understand the dangers posed by electricity
Make sure that farm machinery is properly insulated and that workers are trained in how to operate it safely
Undertake electrical maintenance and repairs only when qualified to do so.Never use electrical equipment in damp or wet conditions
Keep an eye out for any damaged or loose power lines, and report them to the relevant authorities immediately.
Vehicle and Mobile Plant Operation
The diversity of vehicles and machinery on farms can range from cropping and excavation equipment and personal travel vehicles such as 4wds, motorbikes and quad bikes to heavy vehicles, light aircraft and helicopters.
Vehicles account for most workplace deaths on farms and are a major hazard to workers, children and visitors.
Most vehicle-related incidents on farms can be prevented by:
Following basic safety rules such as wearing a seatbelt, not speeding and not driving while under the influence of drugs or alcohol
Ensuring vehicles are regularly serviced and maintained in good working order
Making sure all workers and visitors are adequately trained in how to operate vehicles safely
Planning ahead and taking into account the conditions of the terrain, weather and load being carried
Carrying out regular risk assessments of vehicle-related activities on the farm
Keeping workshops clean and tidy
If you are using any kind of vehicle or machinery on a farm, always take care and think safety-first.
Livestock Handling
Handling livestock can lead to serious injuries and fatalities and presents a significant risk to farmworkers. Workers are exposed to the risks of being crushed, gored, trampled, struck or bitten by the animals they are handling.
Additional hazards of working with livestock are diseases that can be contracted from animals, such as Q-fever, Hendra virus or Leptospirosis. Poor hygiene practices can also lead to infection risks.
There are a number of ways to reduce the risks associated with handling livestock:
Ensure that all workers handling livestock are properly trained in how to do so safely
Install adequate fencing and gates to separate animals from areas where workers are present
Provide workers with personal protective equipment, such as gloves, boots and overalls, when handling livestock
Maintain a clean and hygienic environment on the farm to minimise the risk of infection.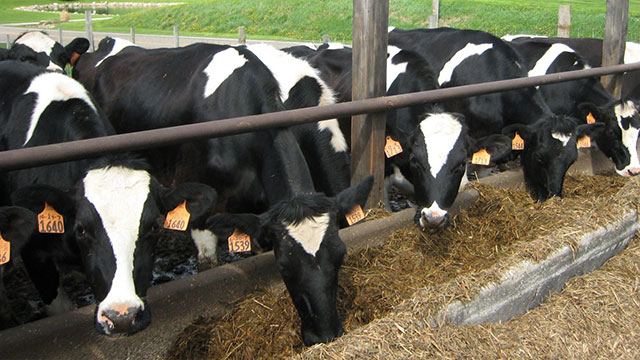 Respiratory Hazards on Farms
Farming presents multiple respiratory hazards to farm workers. Agricultural dust is a major hazard on farms which can lead to organic dust toxic syndrome (ODTS), an acute respiratory illness following exposure to heavy concentrations of organic dust contaminated with microorganisms.
These particles are small enough to be breathed in and can cause a range of respiratory problems, from irritation and coughing to more serious conditions such as asthma, bronchitis and even cancer.
The following agricultural activities are associated with respiratory problems caused by agricultural dust:
Grain harvesting and storage
Cotton harvesting and ginning
Handling hay and silage
Animal handling in confined spaces - piggeries, poultry, dairies.
There are a number of things that you can do to protect yourself from agricultural dust:
Wear a dust mask or respirator when working with dusty materials
Wash your hands and face after work
Avoid working in dusty conditions if you have asthma or other respiratory conditions.
If you think that you may have been exposed to agricultural dust, it is important to see a doctor as soon as possible.
Confined Space Work
Confined spaces are common on many farms and can be life-threatening hazards. Silos, vats, tanks, wells, and other enclosed or partially enclosed spaces can suffocate a person with harmful fumes or low oxygen atmospheres
There are three main hazards to be aware of when working in or near confined spaces on a farm:
Oxygen-deficient atmospheres occur when the oxygen in the air is used up by a process or chemical reaction taking place inside the confined space.
Explosive atmospheres can be created by a number of things, including welding, grinding, and using certain chemicals. When these activities take place in a confined space, the fumes can build up and create an explosive mixture.
Entrapment can happen when a person falls into a confined space, such as a vat or tank. They may be unable to get out on their own and could drown or suffocate.
There are some simple steps that you can take to stay safe when working in or near confined spaces on a farm:
Be aware of the hazards
Make sure the space is well ventilated
Never work alone
Have a plan for what to do if someone does become trapped
Ensure that all workers are properly trained in confined space safety.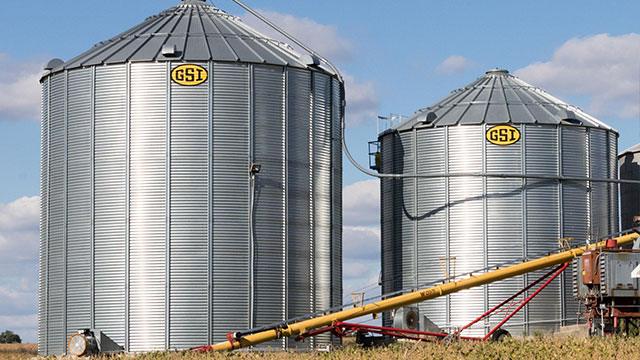 Remote and Isolated Work on Properties
Remote and Isolated work is par for the course on agricultural properties, with many workers working alone or travelling in extremely remote locations.
Farmworkers are often in locations or situations where it would be difficult to be rescued quickly, get medical assistance or be easily reached by emergency services.
When you add in the factors of heavy machinery use, large animals, or water bodies such as dams, the risk of injury or fatalities is magnified.
There are a variety of ways to manage these risks and keep workers safe, including:
Check-in regularly- whether that's by phone, radio or another method. This way, if something happens to you, someone will know where you are and can come to your aid
Have an emergency plan, If something happens and you can't get in touch with anyone, it's important to have an emergency plan in place. Be prepared!
Ensure you have the right equipment for the job and that it's in good working order. This might include things like having a first aid kit on hand or making sure your tools are serviced and up to date.
Working alone on a farm can be risky, but by taking some simple precautions, you can help keep yourself safe.
How can Farmers manage these Risks?
Farmers and workers can enjoy a safe and satisfying lifestyle in this unique industry by being aware of the risks and taking appropriate precautions.
A casual approach to farming is no longer viable, and many are acquiring more professional skills in primary production, farm business, and risk management.
Implementing a robust Health and Safety Management System is one way to help define the issues related to your farm and focus attention on farm safety.
A good quality health and safety management program can set a foundation to help define the exact risks your workers and contractors will encounter and provide information to help train, manage and assist managers and workers in completing work safely.
Top Five Benefits of an Agricultural Safety Management System
Improved workplace health and safety - Adopting a systematic approach to WHS management will make your farm a safer place to work. Remember, your workers are the lifeblood of your operation.
Improve business efficiency - Know what resources are needed to effectively manage your farm and avoid the cost of having to repair or replace damaged property and equipment.
Increased regulatory compliance - Improved awareness of your legal requirements gives you greater protection from regulatory legal action, fines, and civil suits.
Reduce costs associated with accidents and incidents - Improved health and safety performance can reduce the costs associated with insurance premiums, medical expenses and replacement labour making your farm more profitable.
Enhance your business reputation - Serious accidents and injuries can cause irreparable harm to your company's public image. Having a world-class WHS Management System in place demonstrates your commitment to health and safety
---
Author - Craig Cruickshank is the HSEQ Advisor and Senior Technical Writer at SafetyDocs by SafetyCulture.
Craig comes from a construction and environmental background, with experience in both the private and public sectors and is passionate about making health and safety information easy to find and understand for everyone.
Learn more about Craig's work on LinkedIn
---
Please note that the above information is provided as a comment only and should not be relied on as professional, legal or financial advice.
Share This Article