Mar 1st 2022
You need to stay safe during flood cleanup!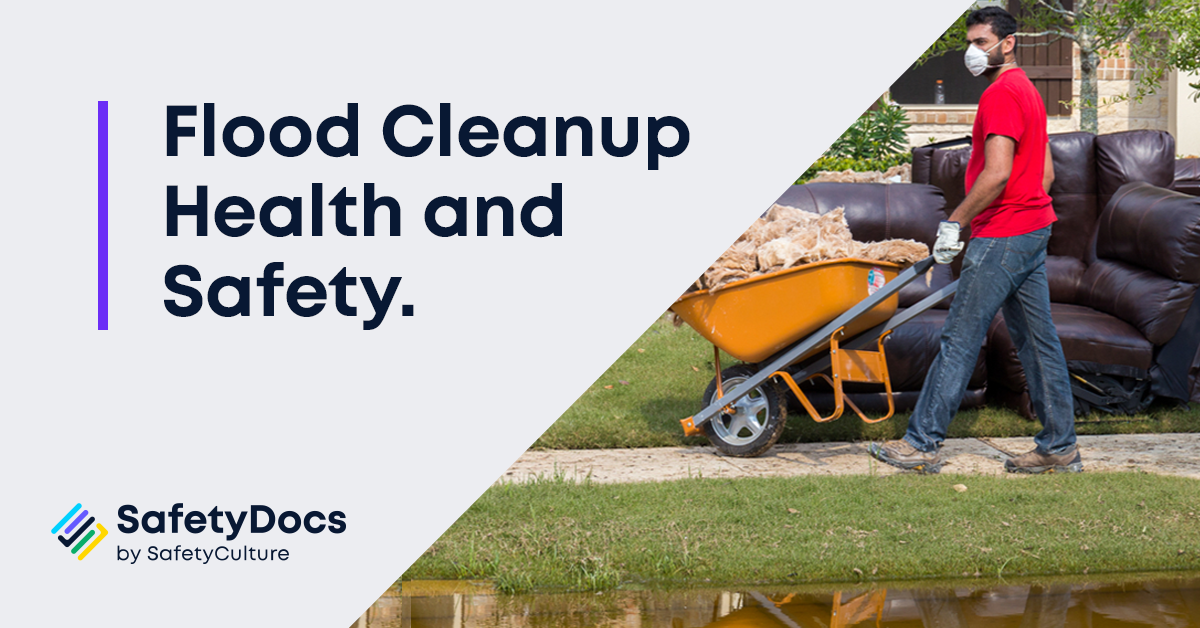 Stay safe during and after a flood event.
When a community comes together in the face of disaster, it is a truly amazing sight to see. This is what we've seen during the current floods in South East Queensland and Northern NSW - neighbours helping neighbours, strangers pitching in to lend a hand, and everyone coming together to protect property and help clean up the mess. It's this community spirit that makes us so proud to be Australian!
It's not over yet, though, and it will be a long road to recovery. Lives have already been lost, and the danger doesn't end when water levels recede. Cleaning up after a flood event has its own dangers.
There are a few key things to remember when cleaning up after a flood:
1. Safety first - Make sure you wear the appropriate safety gear (goggles, mask, gloves, etc.) and follow any safety instructions the authorities provide.
2. Power lines – One of the biggest risks is coming into contact with powerlines. Be sure to stay away from any downed powerlines and report them immediately to your local power company.
3. Sanitation - If your home has been flooded, there is likely sewage contamination as well. Be sure to wear gloves and masks when cleaning up, and avoid coming into contact with anything that might contain sewage. Disinfect all surfaces with a bleach solution (one-part bleach to nine parts water). Remember to disinfect any toys or items in contact with the water.
"Our hearts go out to everyone affected by this disaster," said SafetyDocs Managing Director, Tom Monaghan. "We want to do whatever we can to help make the recovery process safer for those involved."
As part of our commitment to helping, SafetyDocs is offering our Flood & Storm Clean-up Safe Work Method Statement (SWMS) free of charge during this time of need. It is important to us that people stay safe not just during the flood but also afterwards!
To get a free copy of our Flood Storm Clean-Up Safe Work Method Statement clink on the link and enter "Flood2022".
*This offer begins (28/02/2022) and ends (31/03/2022). The discount only applies to Flood Storm Clean-up Safe Work Method Statement.
Additional Flood Clean-up Resources
Mould Remediation Clean Safe Work Method Statement
Cleaners Safe Work Method Statements Pack
High Pressure Water Cleaner Safe Work Method Statement
Pressure Cleaner - Ultra High Pressure Safe Operating Procedure
Infection Control Airborne Virus - Universal Precautions Safe Operating Procedure
Share This Article