Workplace injuries and disease profoundly affect the quality of life, social and family activities, job prospects, and career advancement. Every 2-3 minutes, an Australian worker is seriously injured while they are at work. These injuries can be devastating for individuals and their families.
OHSE stands for Occupational Health Safety and Environment. It is a framework or concept encompassing various laws, regulations, and guidelines for workplace health and safety and environmental protection. This framework can help protect workers from injury or illness by properly providing a safe and healthy workplace.
Understanding OHSE
Occupational Health Safety and Environment is essential for any business or organisation. It is a system of practices, procedures, and strategies that help employers protect employees from workplace hazards. Part of this system includes providing education and training on safety procedures and understanding the importance of workplace safety.
OHSE involves management systems designed to identify and control hazards, promote safe work practices, and protect workers from potential risks.
To implement it, you need to develop an OHSE program, which typically involves the following:
Identifying and assessing risks
Implementing controls and mitigation measures
Providing training and awareness programs
Monitoring and evaluating performance to continuously improve the effectiveness of the program Compliance with legal and regulatory requirements
OHSE vs. WHSE
OHSE and WHSE (Workplace Health, Safety, and Environment) are similar concepts that cover work health and safety and the protection of the environment. While slight differences in emphasis may depend on the jurisdiction, both frameworks overall goals and principles are the same.
The specific terminology used may vary depending on the country or region, with OHSE being a more global term. At the same time, WHSE is more common in Australia due to most regulatory bodies in Australia using the term WHS rather than OHS. For example, most states and territories in Australia have adopted the Work Health and Safety Act 2011 and corresponding regulations as their primary legislation. The state of Victoria is the exception with the Occupational Health and Safety Act 2004 and Occupational Health and Safety Regulations 2017 respectively.
In some cases, these two terms are used interchangeably. Whichever term an organisation uses, the key focus is ensuring a safe and healthy workplace for employees while minimising the environmental impact.
OHSE/WHSE Management System
Occupational health, safety, and environment management system is a way to implement occupational health, safety, and environmental protection in the workplace. It is a set of policies, procedures, and guidelines to ensure compliance with legal obligations and corporate strategies. This system can include several documents that help employers identify, assess, and control risks.
These documents include policies, risk assessments, hazard registers, safe work procedures, incident reports, and safety checklists. An OHSE/WHSE management system can help employers protect employees from potential hazards while meeting legal requirements.
These systems contain the following components:
Policies and Procedures
Policies and procedures serve as a guideline for employees on how to handle specific operations safely. They help employers set expectations, demonstrate their commitment to safety, and promote consistent implementation of practices. Examples of policies and procedures include hazard communication, personal protective equipment (PPE), and hazardous materials management.
Consultation and Coordination
Consultation, assessment tasks and coordination involve engaging stakeholders in developing, implementing, and reviewing a OHSE/WHSE safe system. This helps ensure everyone knows the workplace risks and can take appropriate steps to reduce or eliminate them.
Training and Awareness Programs
Training and awareness programs are essential where the unit employs a WHSE management system. They provide employees with the knowledge they need to remain safe while performing their duties. Through training, employers can also demonstrate their commitment to safety and reinforce a culture of safety in the workplace.
Monitoring and Evaluation
Monitoring critical review and evaluation are essential processes to ensure the effectiveness of a WHSE management system. Regular reviews help employers identify areas for improvement while evaluating performance helps them track progress in safety initiatives. By continuously monitoring, employers can make sure their systems meet legal requirements.
Risk Management Procedures
Risk management procedures are designed to identify, assess, and control risks. Risk assessments help employers to identify potential hazards and determine the likelihood of accidents and injuries. The impact of your work activities on the environment is also analysed. Managing risks involve hazard identification, risk analysis and evaluation, mitigation strategies, documentation of findings, and review.
Contractor Management
Employers should have management systems to deal with contractors as they can introduce additional risks into the workplace. Contractor management should involve vetting, pre-qualifying, and assessing contractors to ensure they are competent and adhere to safety standards.
Incident and Emergency Management
Incident and emergency management involve developing procedures to respond to unexpected incidents, such as fires, explosions, or injuries. These procedures should include reporting requirements, emergency contacts, evacuation plans, and communication methods of various stakeholders.
Safety Documents
Safety documents are critical components of an OHSE/WHSE management system. Examples include safety checklists, incident reports, risk assessments, and other records that help employers identify hazards, assess risks, and control them. You can utilise safety documentation from providers like SafetyDocs to ensure compliance with legal requirements.
Importance of OHSE Management Systems
The need for OHSE management systems is universal across all industries. Any workplace with the potential to expose employees to hazards should have an OHSE management system. Implementing it in your workplace will help you:
Promote safe working practices
Developing and implementing an OHSE management system can help create a safety culture in the workplace. This encourages all employees to work safely, follow safe procedures, and report unsafe practices.
Reduce costs associated with health and safety
OHSE management systems help reduce the risk of workplace accidents. It decreases costs associated with healthcare expenses and lost time from work due to injury or illness.
Ensure compliance with legal requirements
There are many laws and regulations that employers must comply with when it comes to occupational health and safety. For example, before a high-risk work activity begins, you must prepare a Safe Work Method Statement (SWMS). An OHSE management system will guide you to comply with legal requirements.
Reduce the risk of accidents or injuries
Workplaces can reduce the rate of accidents and injuries by implementing an effective management system. A safe and healthy working environment results from implementing good safety practices and procedures that help minimise risks.
Demonstrate respect for your workers and the environment
An OHSE/WHSE management system shows you value their safety, health, and well-being. It also shows you respect the environment and take steps to protect it. Indicating that you are serious about protecting your workers and the environment helps to build a positive reputation for your organisation.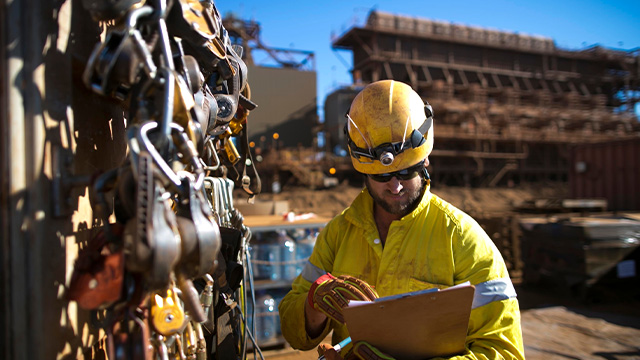 Best Practices for an Effective Implementation
Have a clearly defined mission statement and objectives. You must align your company's values, as well as its strategy concerning OHSE management. Outline your target outcomes, such as improved risk management and compliance with legal and regulatory requirements.
Identify who will be responsible for specific components of the OHSE management system. Define roles and responsibilities clearly to ensure everyone understands their part in the system. Develop a comprehensive OHS and Environmental policy and procedures manual.
Utilise technology where appropriate to automate tasks—for example, document generation or reporting incidents electronically. Choose the right tools, such as safety software or a cloud-based system, to help with record keeping and reporting.
Promote training and education to ensure employees understand their roles and responsibilities. Equip personnel with the knowledge to manage safety hazards effectively. Provide access to educational resources, training materials and expert guidance as needed.
Develop a process for continuous improvement. This allows for regular review of processes and procedures, so they can be improved and updated if needed. Monitor results closely through regular reports on the effectiveness of your system's implementation. Corrective action is taken when necessary, and improvements are made where required.
Set up an internal audit system to ensure compliance with the OHSE management system. Schedule regular internal audits to review processes and ensure governance is adhered to. Assess the effectiveness of policies & procedures to maintain high compliance and performance standards within management systems.
Establish communication channels between all involved parties. Create a collaborative atmosphere where workers feel safe to report hazards or incidents without fear of reprisal or lack of support from management or coworkers.
Include other documents in your OHSE/WHSE management system, such as an emergency plan, a risk assessment report, and safety data sheets. These documents should be easily accessible to all staff and updated regularly.
Complete Your OHSE Management System With SafetyDocs
Developing an Occupational Health, Safety, and Environment Management System is crucial for safe systems in any organisation. SafetyDocs by SafetyCulture can help you create comprehensive safety documents for your safety management system.
SafetyDocs is the trusted partner for organisations looking to ensure their workplace safety and health standards are up-to-date. Our high-quality documents help organisations understand and address their safety hazards, maintain compliance, and keep their employees safe. All our solutions are customised and benchmarked against the latest occupational health and safety requirements, so you can be sure they're 2023 compliant.
Safety Documents for Workplace Safety
Here are some of our available safety documents to guide you in your OHSE/WHSE management system:
Meeting your health, safety and environmental duties couldn't be easier with SafetyDocs. Contact us today and create the perfect OHS/WHS management system for your organisation. Alternatively, discover WHS documents for your business using our interactive finder:
---
Our team of experts is dedicated to providing accurate and informative content. Craig Cruickshank, our senior HSEQ advisor at SafetyDocs by SafetyCulture has reviewed this blog post to ensure the highest level of quality.
Learn more about Craig's work on LinkedIn for more industry insights.
Available for instant download and supplied in fully editable MS Word format for use in your business.
Please note that the above information is provided as a comment only and should not be relied on as professional, legal or financial advice.
Share This Article