Nov 3rd 2021
Current Regulations and featured product!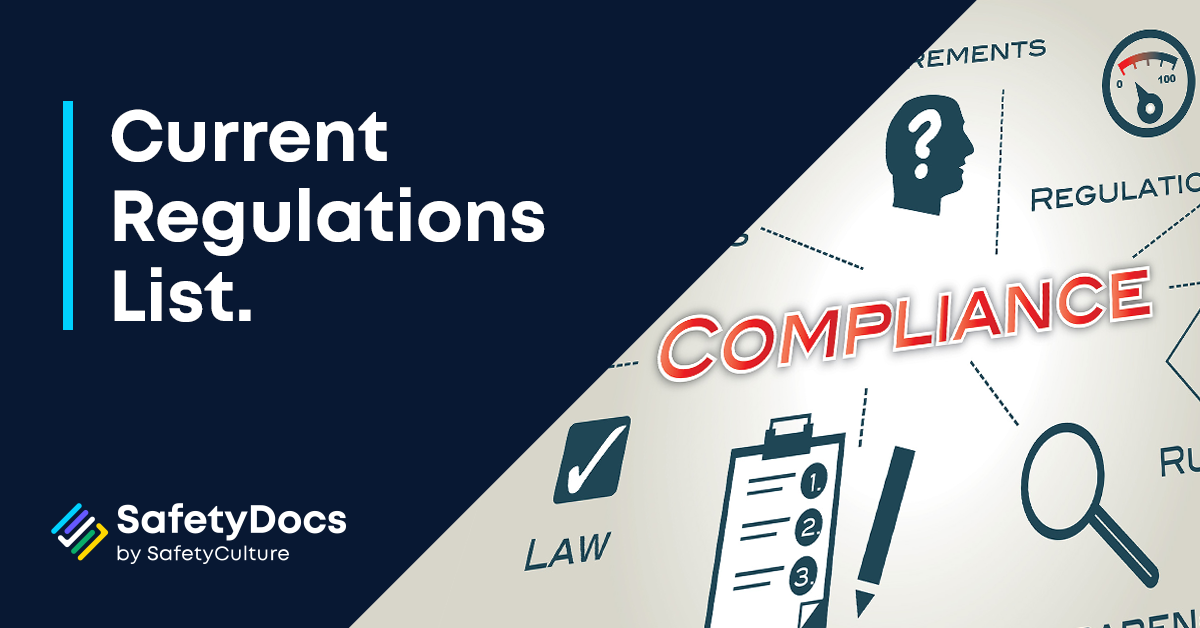 Do you need a list of Regulations and Codes of Practice for your state?
Keeping track of regulations and Codes of Practice can be difficult and time consuming. We've compiled an easy to use reference list which will allow our customers to have the most up-to-date references state by state.
You can find all the required information in one place with no hassle! This is an excellent tool for anyone who needs access to important safety documentation, whether it be for compliance or training purposes. It's also a fantastic resource for those looking for general information about the regulations which may affect them.
This reference list contains:
WHS references for all Australian States/Territories and New Zealand
All Australian & NZ WHS Codes of Practice
All Australian & NZ WHS Acts and Regulations
And allows you to complete your OHS/WHS Documentation quickly
The best part about it is that you can order and download it straight from the website so there's no fussing around trying to track down hard copies or printing them out yourself!
Legislation and Codes of Practice Reference List

---

Air Conditioning SWMS
Spring is here and summer is coming, and people's minds turn to cooling their homes. It's a time when incidents and injuries relating to the installation and servicing of air conditioning units start to rise.
Refrigeration and Air Conditioning SWMS are an essential part of any safe work system when installing, servicing or maintaining air conditioning units.
Preparing an Air Conditioning Installation Safe Work Method Statement in advance of the work will help to protect you against serious injuries that might include electric shock, burns or falls.
Safe Work Method Statements (SWMS)
SWMS are particularly important where access equipment (eg elevated work platforms) may be used to provide access to equipment (eg rooftop air-conditioners).
Falls are not the only dangers associated with installing, maintaining or repairing an air conditioning unit. Working near telecommunication transmitters, drilling, cutting or grinding masonry, refrigerant piping connection and electrical wiring also present many risks.
• Save time and money with our Air Conditioning SWMS
• Increase customer satisfaction by complying with safety regulations
• Keeps your work site compliant to the latest standards
Our SWMS templates have been designed by experts in this field to cover all aspects of HVAC installation procedures, which means no more time wasted on endless research or trying to find out what needs covering in your SWMS before getting started.
Check out our range of Refrigeration and Air Conditioning SWMS for your next project!
Air Conditioning Value Pack | Air Conditioning Category
Share This Article