Jan 27th 2022
Stay Safe this Australia Day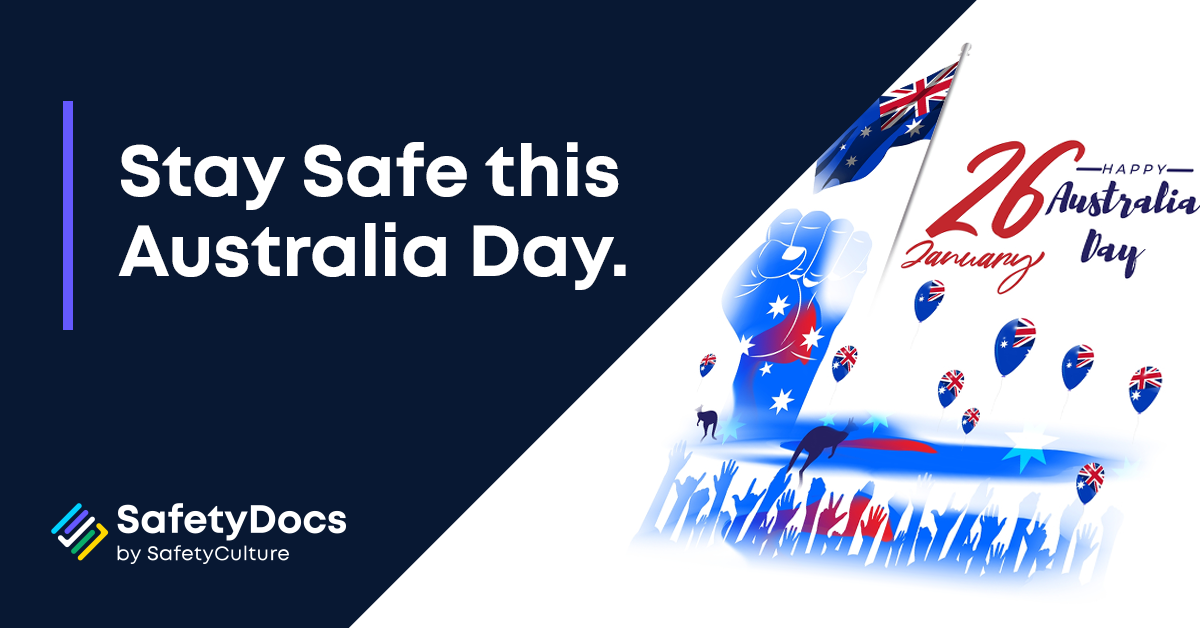 January 26th is an important day in the Australian calendar. It's a time to reflect on what makes Australia such a great place to live and celebrate everything that makes us unique. At SafetyDocs, we're proud to help keep Aussies safe 365 days a year.
While most of us will be enjoying Australia Day with friends and family at home, many will be spending time at the beach or playing cricket in the backyard with friends and family.
Staying safe is all about looking after one another, whether at home or at work and taking some simple precautions in the summer heat is wise.
• Remember to drink plenty of water
• avoid too much alcohol and sugary drinks
• limit strenuous physical activity in the hottest part of the day
• try to keep to shady areas
• regularly apply sunscreen
• wear hat, sunglasses and loose-fitting clothes to keep cool
Keep a safe watch on yourself and others while you celebrate, and have a great Australia Day this year!
Share This Article