Apr 27th 2022
Safety Blitz and our Top Three Questions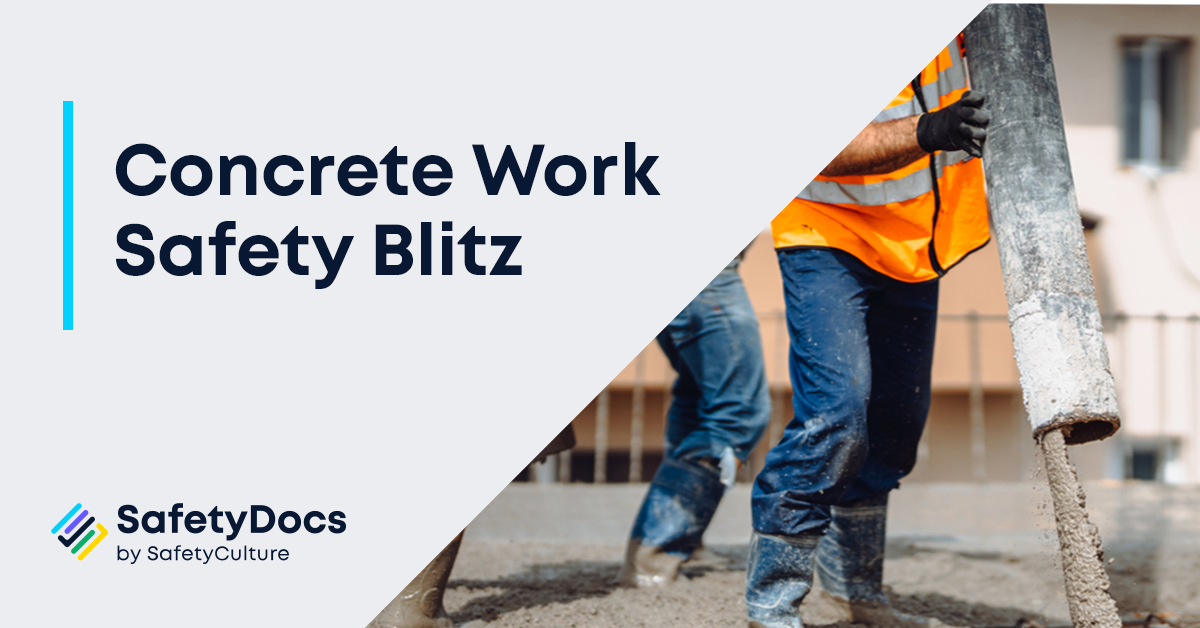 Safework NSW targeting unsafe concreting practices
SafeWork NSW has stated that they will be cracking down on unsafe concreting practices over the next three months, and we want all of our readers to be prepared and ensure they have the correct systems in place to keep workers safe.
The on-site inspections will focus on formwork and concrete placing equipment risks.
This is a reminder that working with concrete and formwork can be extremely dangerous if proper safety measures are not followed. Every year, contractors across Australia are injured or killed while working with concrete and formwork.
There are a few key safety considerations to keep in mind:
Ensure edge protection and covers are in place to prevent falls
Safe distances to overhead power lines
Be aware of your surroundings and know where potential hazards are located
Inspect concrete forms and scaffolding before use to ensure they are in good condition
A competent person has signed off before pouring concrete
All workers are adequately trained, instructed, and supervised.
Don't get caught out!
Let us help you keep your workers safe and your business compliant. We have a range of templates and tools to help you meet your obligations. Visit our website today and take a look at our WHS documents and resources.

Top 3 questions asked about our products
We pride ourselves on offering high-quality products and excellent customer service at our company. We understand that our customers may have questions about our products, and we are always happy to help. Here are three of the most commonly asked questions about our products:
1. Can we use your documents in any state or territory?
Yes, our documents are compliant in all states and territories in Australia. Whether you are submitting our documents for contracts or simply for your own business use, they can be used without issue. Simply add the appropriate references for your state or territory, and you are good to go!
2. Can your documents be edited after customers receive them?
Yes, our documents are completely editable, allowing you to customise them as needed for your specific use case. Whether you need to add additional information or make formatting changes, our documents can be easily customised to suit your needs as often as you like!
3. How long does it take to receive our documents?
Documents are immediately emailed to you after payment. We understand that fast turnaround times are essential. Thanks to our expert team of writers and your detailed guidance, we can help you get working quickly and easily.
Share This Article