Mar 30th 2022
Safely Rebuilding After Floods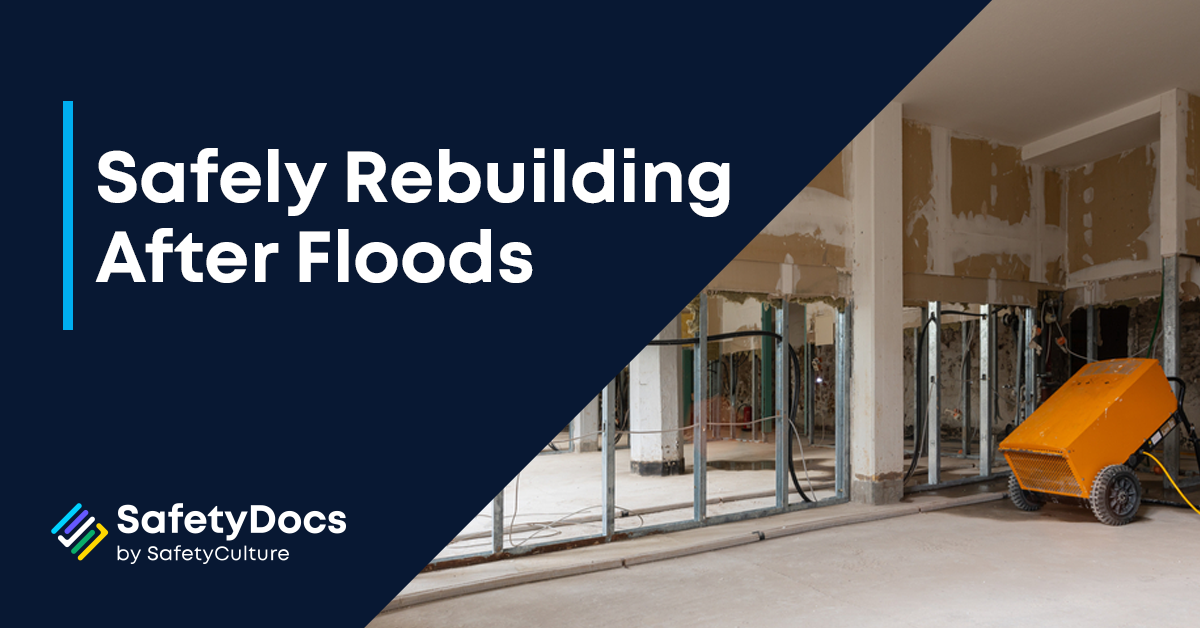 Safely rebuilding after the floods.
The rebuild after the catastrophic flooding event across New South Wales is underway, with the Commonwealth and State Governments providing well over a billion dollars in support.
The rebuilding process will be a long and complex one, with many people still displaced from their homes. But there are some key things to keep in mind if you're helping with the rebuild process.
First, personal safety is paramount. Ensure that any demolition or construction work is only carried out by trained and competent personnel, and you have the correct procedures and safety gear for the job. Contractors should also provide regular updates to workers on safety risks and control measures for the site, and workers encouraged to report any safety concerns.
Second, take care of the environment. Demolition and construction work can have a significant impact on the environment. The clearing of land for construction projects can lead to soil erosion and the loss of habitat for local plants and animals. In addition, construction projects can generate a lot of waste, including concrete, metal, glass, and plastic. If not properly managed, this waste can end up in our waterways and oceans.
Third, be aware of the emotional impact of the rebuild. For many people, their homes are not just a physical structure but a place where they have made memories with loved ones. The loss of a home can be devastating, and the rebuilding process can be emotionally challenging. Be patient and understanding with those who are grieving and try to provide support however you can.
Fourth, stay informed and get involved. The rebuild will require the involvement of many different agencies and organisations, so it's important to stay up-to-date on what's happening. The rebuild will be a massive undertaking, but it's important to remember that we're all in this together.
SafetyDocs will play our part by creating and providing essential safety documentation to builders and contractors over this period. From Safety Management Plans and Policies to SWMS, checklists, and forms. We can help those affected by the floods get back on their feet and start rebuilding their lives by working together.
Share This Article