Feb 10th 2022
Do you have a vaccination policy ready?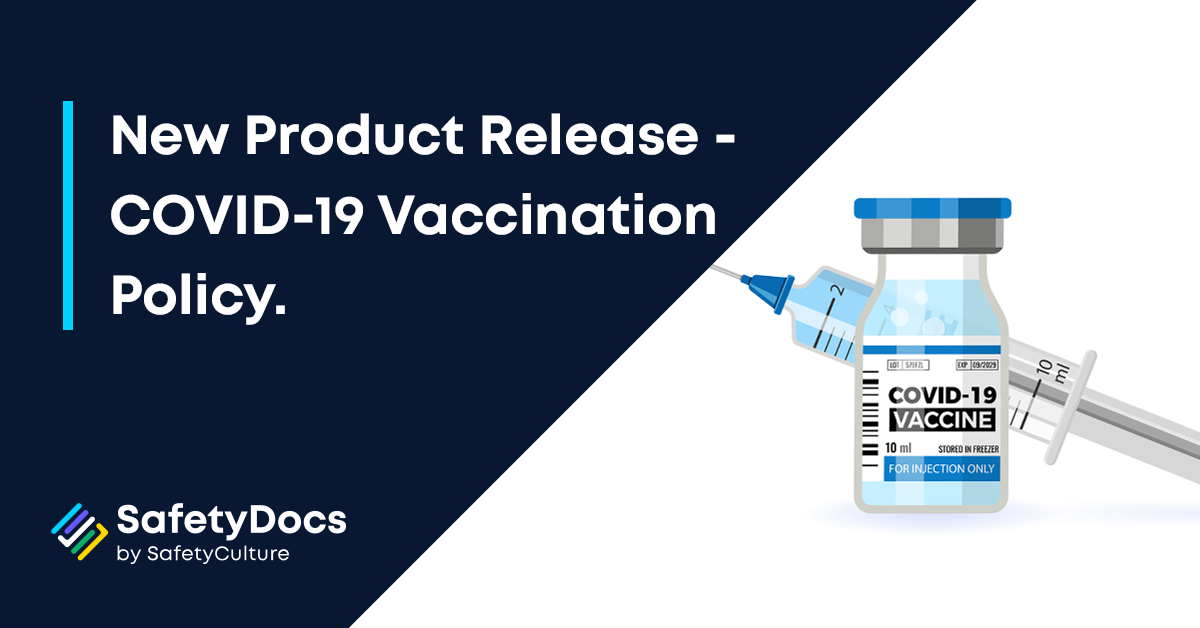 Are we moving toward mandatory vaccination?
More and more states in Australia are moving towards mandatory vaccination. Particularly those industries and workforces deemed critical to the ongoing delivery of business and function of the community.

The goalposts shift quickly, and it may only be a matter of time before vaccination will become a crucial part of all businesses health and safety policy.

If workers in your company are required to be vaccinated, it's essential to have an official vaccination policy in place. That way, everyone knows the rules and requirements around vaccinations at their workplace.
It's equally important for businesses to make sure their policies reflect current guidelines on vaccinations to avoid potential legal issues if someone gets sick or dies due to a lack of protection.
New SafetyDocs Vaccination Policy
In response to State and Federal governments' mandatory vaccination moves, we have developed a new COVID-19 Vaccination Policy for our customers, so they are not caught out.

This new COVID-19 Vaccination Policy includes:
✔ Policy direction.
✔ Clear definitions for what it means to be fully or partially vaccinated.
✔ Guidance on determining which employees should be vaccinated.
✔ COVID-19 risk assessment checklist to help you identify what people in your organisation may or may not need to be vaccinated.
✔ 'Reasonable Accommodation Request' procedure to document medical or other exemptions.
Don't wait until something bad happens before updating your policies! Stay ahead of the game, and feel free to check out a sample of our new policy by clicking here.

Share This Article