Dec 1st 2021
National Asbestos Awareness Week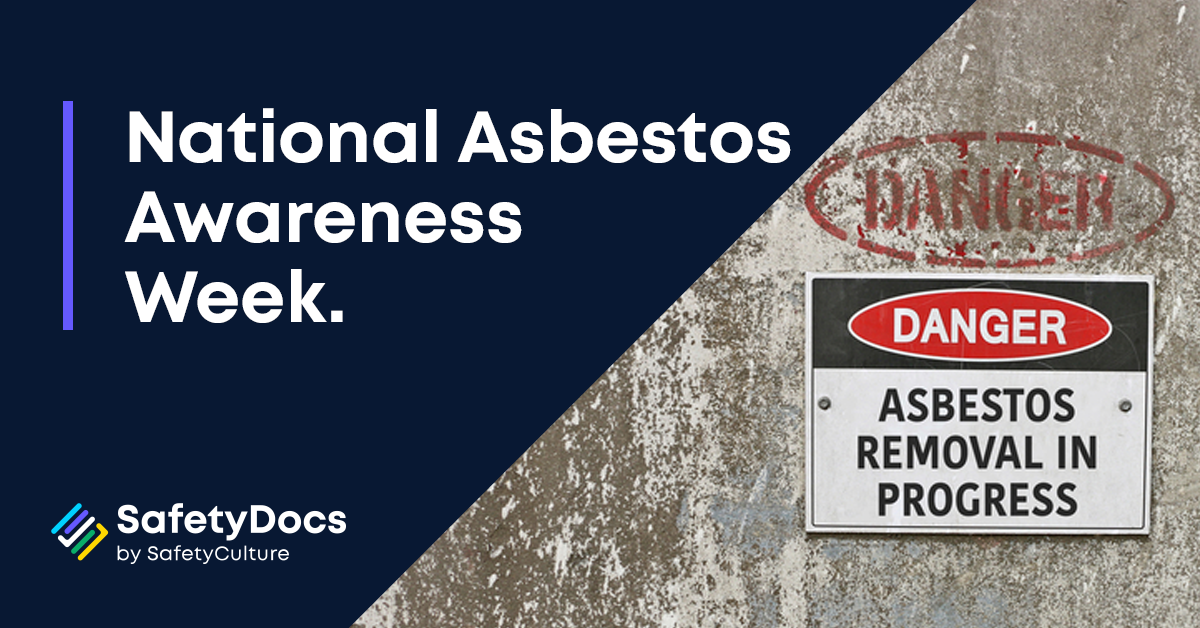 Australia's National Asbestos Awareness Week takes place between 22 – 26 November 2021, with the campaign asking Australians to Think Twice About Asbestos. The campaign reminds home renovators and tradespeople that the danger of asbestos is far from over and not to be complacent.

Asbestos was banned in Australia in December 2003. Despite the Australian ban and known health risks, asbestos is still legal in many countries, such as Russia, China and India.

A report released by the Australian Institute of Health and Welfare (AIHW) shows that at least 699 people died during 2018 from the aggressive cancer mesothelioma, which is predominantly caused by asbestos exposure.

Despite all forms of asbestos being banned in Australia from late 2003, hundreds of Australians are still diagnosed with mesothelioma every year.
Asbestos is still present in millions of homes and commercial buildings across Australia. In homes built before 1990, asbestos can still be found anywhere.

SafetyDocs by SafetyCulture actively supports National Asbestos Awareness Week as many of our trade customers come into contact with asbestos at work, often when they least expect it!

Share This Article