Oct 6th 2021
It's Week 1 of National Safe Work Month!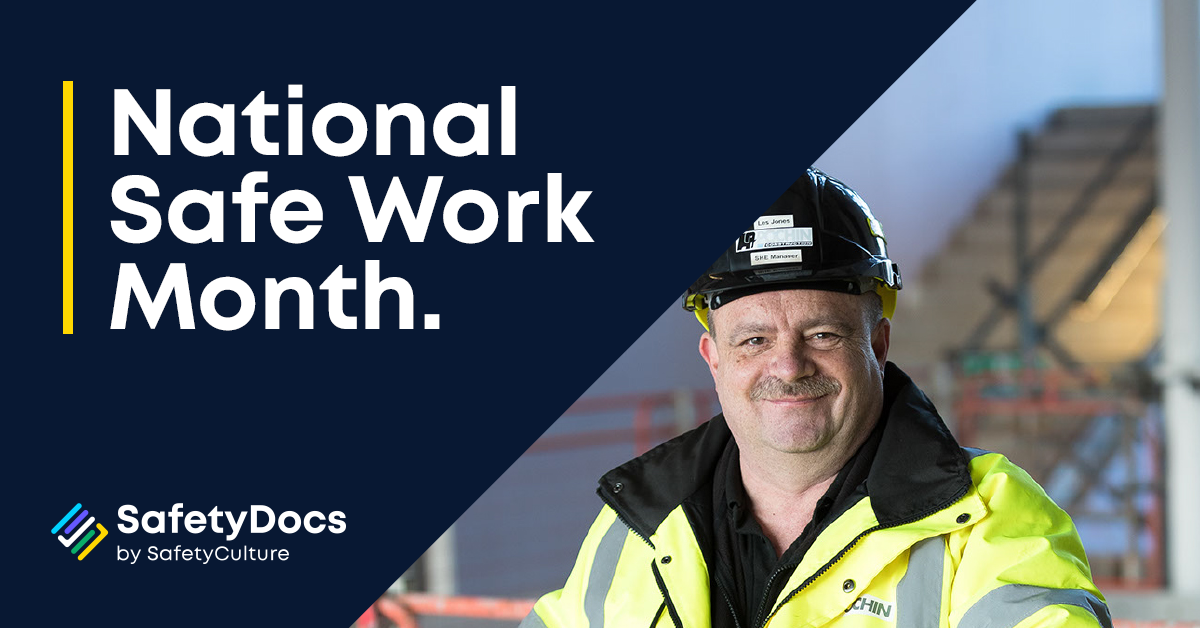 October is National Safe Work Month and the perfect time to take stock of your worker's mental health. It's also an excellent opportunity to make sure everyone in your workplace knows how important it is to be safe on the job.
The Safe Work Australia initiative will focus on a different aspect of Health and Safety each week, so for the entire month of October, we're offering weekly savings on some of our most popular products to subscribers.
The discounted prices will be on select products matching the focus of the Safe Work Initiative, so keep a close eye on our upcoming newsletters to get the best deal on your next purchase.
What is the theme of National Safe Work Month this year?
This initiative focuses on the awareness of three simple steps to keep workers safe.
| | | |
| --- | --- | --- |
| 1. Think Safe | 2. Work Safe | 3. Be Safe |
| Think about work health and safety at your workplace, identify hazards and risks, and plan what you can do to maintain a healthy and safe workplace | Put work health and safety measures in place to manage risks and avoid workplace incidents. | Think about how you will continue to monitor and manage work health and safety risks into the future. |


National Safe Work Month weekly focus topics
Week 1 - The focus for this first week is on keeping all workers safe.
Some industries have higher risks than others due to their nature, but it's essential to not just focus solely on those situations when determining whether your company needs safety precautions. Safe Operating Procedures or SOP's are a great tool to help manage risks in your business no matter what your industry, and so for this week, we are offering 20% off all SOP's in our library.
Week 2 - The focus of this week will be on mental health.
Workplaces are not just physical spaces; they're also social and psychological environments that need to be risk assessed and managed.
Week 3 - Focusing on Clean Air. Clear Lungs.
Risks from respiratory illness continue to be a significant focus of Safe Work Practices, with conditions often lasting a lifetime
Week 4 - Working Inside and out.
It doesn't matter whether you work in an office or a high-risk worksite; health and safety risks can still present themselves and harm workers.
Coming in the following weeks!
You won't want to miss out on our special offers this month. Make sure you check back next week, where we will reveal what these are and how they can benefit your business.


The offer begins Wednesday 6th October 2021 and ends Wednesday 13th October 2021. The discount only applies to Safe Operating Procedures and the coupon code 20OFFSOP needs to be entered during checkout for the discount to be applied.
Share This Article