Feb 24th 2022
Do you know what your business is doing to prevent slavery?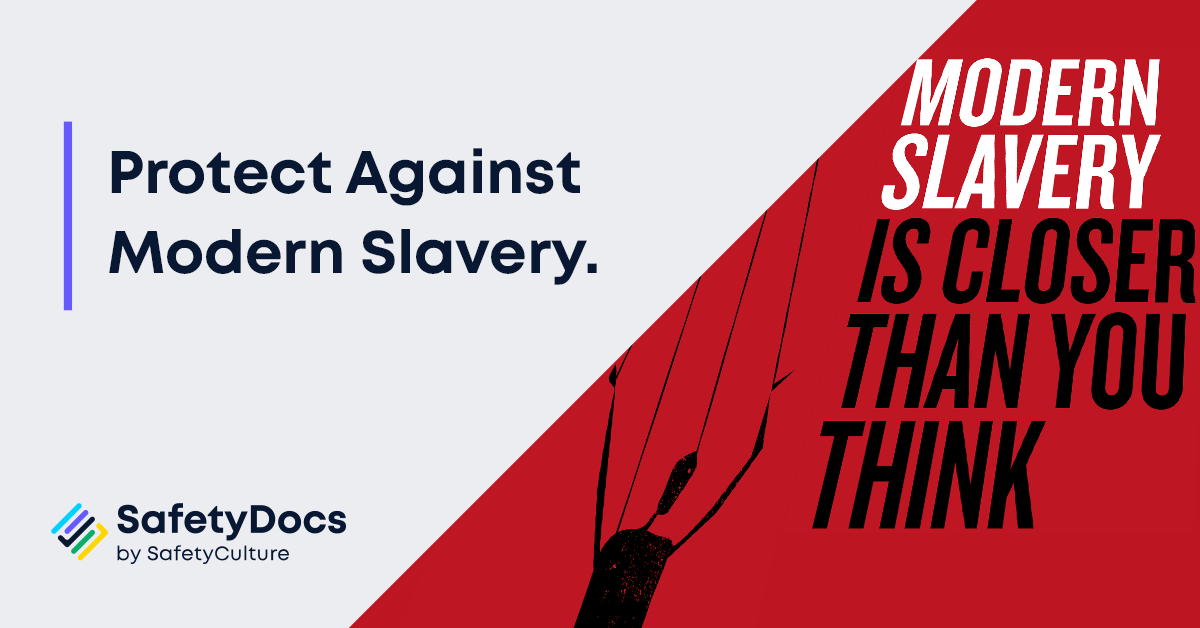 Protect your business from modern slavery
The Modern Slavery Act 2018 commenced operation on 1st January 2019, creating reporting obligations for Australian entities that have a consolidated revenue of at least $100 million for the financial year or undertake business in Australia.
Practices that constitute modern slavery can include:
• human trafficking
• slavery
• servitude
• forced labour
• debt bondage
• forced marriage, and
• the worst forms of child labour
Since 2019, almost 4000 companies have provided statements that have been published on the government's modern slavery register.
New report on Modern Slavery
Several years on and a new report, Paper Promises? Evaluating the early impact of Australia's Modern Slavery Act, examines 102 of those statements submitted to the Government's Modern Slavery Register.
The report is part of a two-year research project by academics and civil organisations to improve responses to modern slavery practices.
Snapshot of key findings

Doing the right thing
Businesses want to do the right thing, but it's hard to know where to start when it comes to tackling modern slavery.
Although the report shows large companies could do better in their legal and ethical responsibilities, we have seen a marked increase in small companies (well below the legal threshold) looking for Modern Slavery Policies.
After all, nearly two-thirds of forced labour victims can be found in the Asia-Pacific region. This makes Australian businesses highly susceptible to the risk of being party to this through their operations and supply chains.
And without a policy in place, it's challenging to identify and address any potential risks.
SafetyDocs Modern Slavery Policy
A Modern Slavery Policy is a foundation for any business to prevent and address modern slavery. SafetyDocs Modern Slavery Policy was developed in 2020 and includes supplier conduct, training for staff, and reporting requirements - everything you need to get started.
Click on the link here to get started.
Share This Article