Apr 6th 2022
Are you affected by the changes to WHS regulations?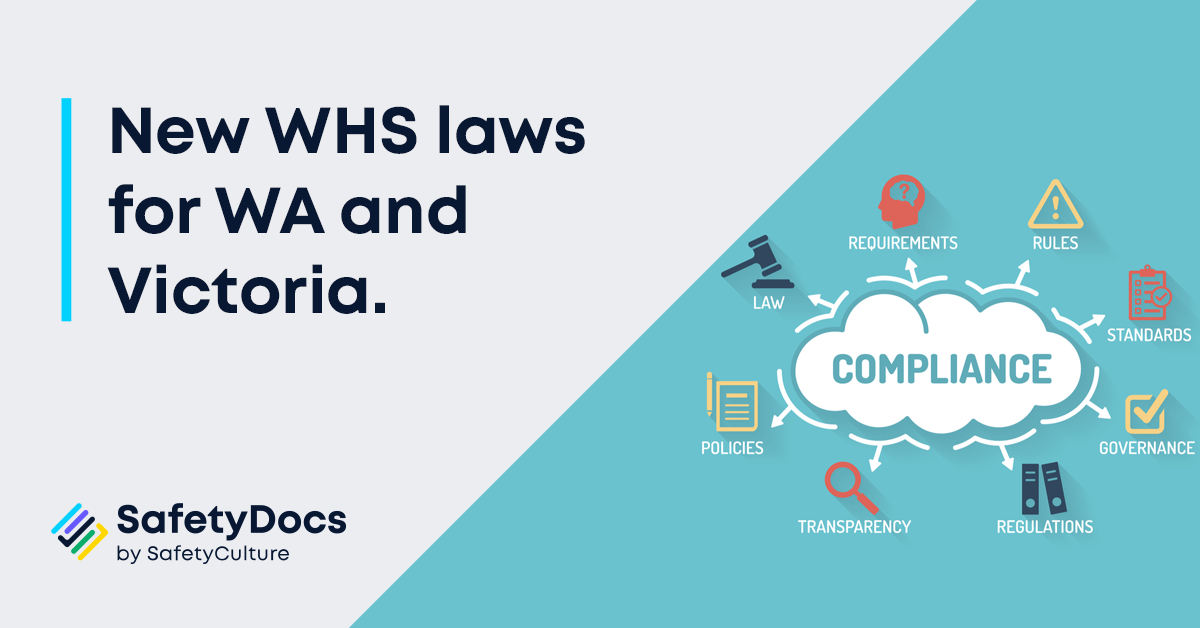 New WHS laws for WA and Victoria.
Recent changes have occurred to Health and Safety legislation in Victoria and Western Australia, with new responsibilities for employers and employees.
For our subscribers working in these jurisdictions, it's important to be aware of these changes to remain compliant with the new rules, as non-compliance with safety legislation can result in serious penalties, including fines and jail time.
Victoria
Employers in Victoria using labour-hire staff need to be aware of their changed responsibilities from 22 March 2022. The new amendments now ensure labour-hire workers have the same rights and protections as direct employees of an employer.
Previously, labour-hire workers were considered employees of the provider rather than the host company but are now considered employees of both the provider and the host.
Under the changes, providers and hosts must work to ensure there are no gaps in health and safety for labour-hire workers.
We have a variety of products that are designed to help you manage safety in your workplace related to labour-hire workers.
Western Australia
The big change in Western Australia is the new Work Health and Safety (WHS) laws that commenced on 31 March 2022 that bring general industry, mines, and petroleum operations under a single Act.
These 'harmonised' regulations also now bring WA in line with most other Australian states. Integrating the concept of a 'person conducting a business undertaking' (PCBU) requires entities engaging a WA worker to have a legal obligation to protect their health and safety.
The new laws introduce industrial manslaughter laws, which carry a maximum penalty of 20 years imprisonment and fines up to $5 million for an individual and a $10 million fine for a body corporate.
Provisions have also been added to ensure that insurance can no longer cover penalties, ensuring that PCBUs are held accountable for their actions and are individually responsible for financial penalties.
SafetyDocs provides comprehensive Health and Safety documents, including policies, management systems, and Safe Work Method Statements, that will help keep Western Australian businesses safe and compliant with the new laws.
You can rest assured knowing that our systems are up-to-date with the latest regulations, so you can focus on what's important – running your business.

For those who regularly submit safety documentation for contract purposes or just keeping abreast of the regulations, being aware of updates can be critical in maintaining your legal compliance.
This reference list has now been updated to reflect the changes to WHS laws in Western Australia and can be purchased on the SafetyDocs website.
Share This Article